Back to school time is upon us! If you're like me, you love giving gifts, but also like to find good deals to stay on budget! Below, I'm giving you seven budget-friendly beginning of the year gifts for students that they will love!
At the beginning of the year I love leaving a little gift on my students desk for them to find the first time they come into our classroom. It's a fun way to let students know that you are so excited to be their teacher! And also a great way to start building positive relationships with your students! The nice thing is that you don't have to spend a lot of money to get meaningful gifts for your students!
Please Note: The post contains some affiliate links which provide me a small commission should you choose to make a purchase. It in no way affects the price point for you, but helps me continue to bring you great recommendations and keep Foxwell Forest up and running!
1. Play Dough
You can never go wrong with play dough! Your students will love getting this "I'm so DOUGH-lighted to be your teacher" note and gift from you!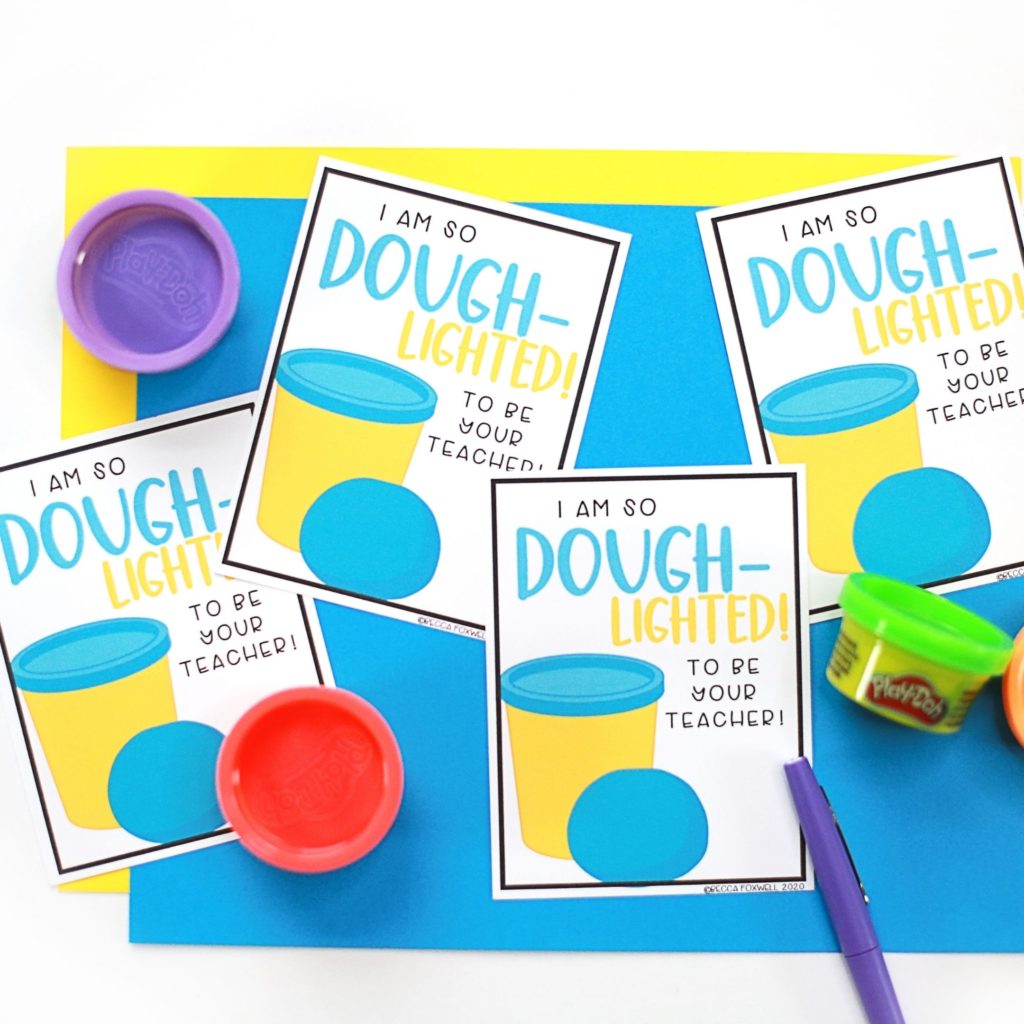 You can even have students use it on the first day for a brain break or to practice making letters. They can also then add it to their Hands-On Challenge Kit too!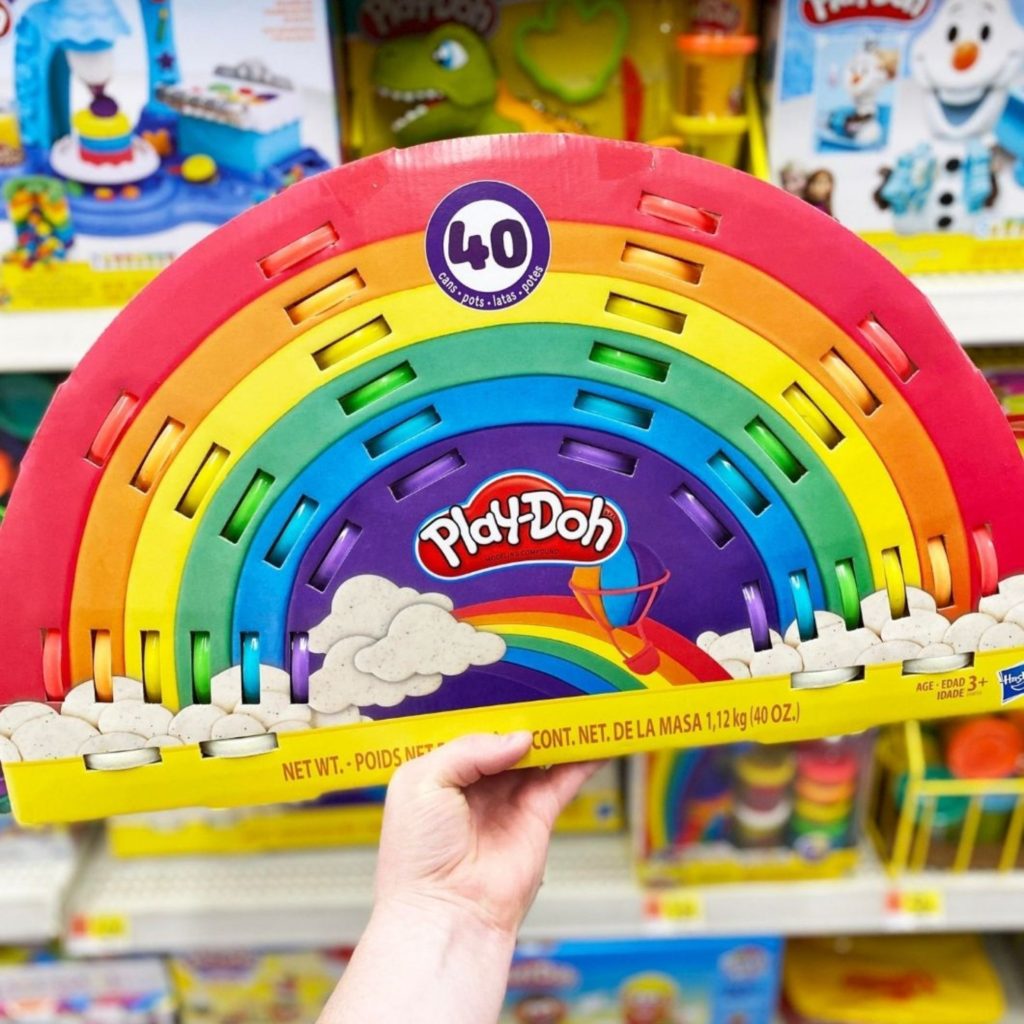 Wal-Mart has this awesome rainbow pack of mini play dohs that is so affordable! It has 40 mini play doughs for only $20.00 (at the time of this blog post)! That will make your gifts $0.50 per student! You can't beat that!
2. Legos
Legos are another one of those timeless toys that kids love playing with! This makes them a great gift!
While you can use regular legos, a more budget-friendly option is to grab some building blocks from the Dollar Tree. Then, attach the the "I'm so excited to BUILD new memories with you this year!" note to the bag of building blocks!
3. Fidget Poppers
Fidget Poppers are all the rage right now! If your students are obsessed with Fidget Poppers, then they'll be so excited to find this "I'm POPPING with excitement that you are in my class this year!" note on their desk!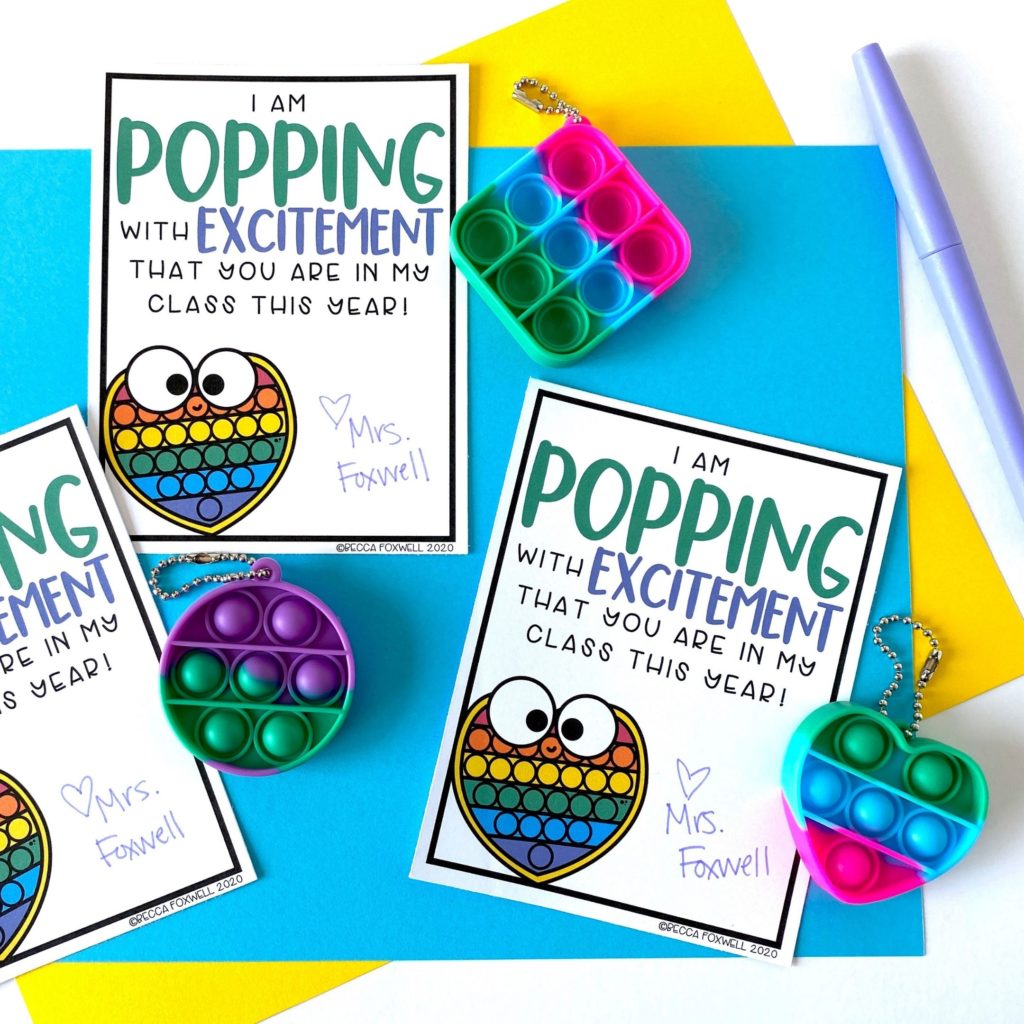 I've heard that the Dollar Tree sometimes has them in stock, which would make the gifts only a $1 a piece! I found mine on Amazon for a little bit more, but I liked that they were a keychain that students could attach to their backpack!
4. Superhero Pencils
Novelty pencils, like these adorable Superhero Pencils, are always a hit with students!
Just attach them to the "It's going to be a SUPER year!" note and you'll be set to go!
5. Googly Eye Finger Puppets
These Googly Eye Fingers Puppets are so much fun! They are also perfect for students to use when they are reading to track each word!
The finger puppets go great with these "EYE have no doubt that this year will be amazing" notes!
You can often find them at Target, the Dollar Tree, or from Amazon!
6. Books
You can never go wrong with books! Books are one of my favorite go-to gifts! I also like adding a cute gift tag to the books!
I love getting my books from Scholastic Book Clubs! While their $1 deal books are sadly harder to come by, you can get books for around $2 a piece by searching for 10 or 20 packs of books. Just search for "10 pack" or "20 pack" and you'll see the books they are currently offering! Don't forget that you can also use Scholastic points to get books too!
7. Bookmarks
If books aren't in your budget right now, you could just give students a bookmark!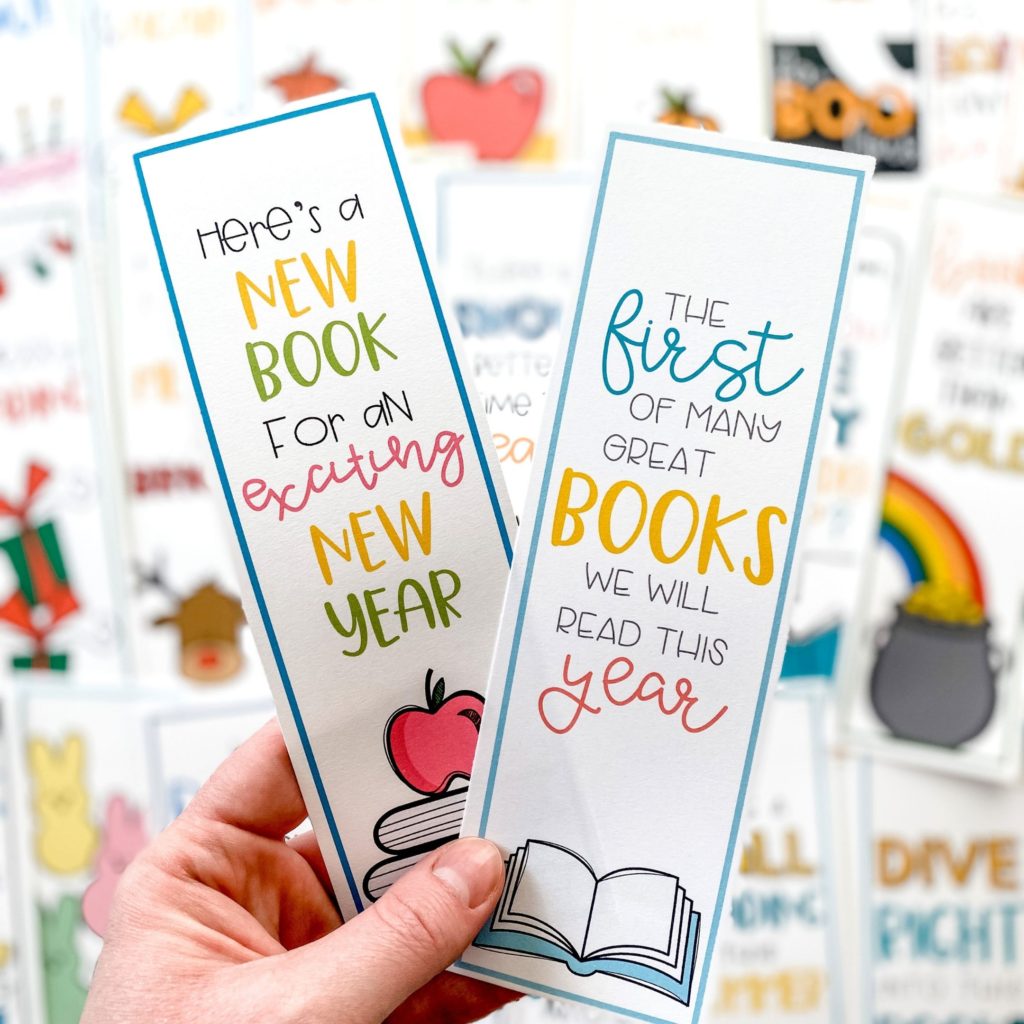 I don't know about you, but my first graders always went wild for new bookmarks! It's also a fun way to encourage reading right from the start!

My Book Gift Tags & Bookmarks set comes with bookmark options for the entire year! You just print, cut, and then can enjoy handing them out to your students!
Budget-Friendly Beginning Of The Year Gifts For Students
You don't have to break the bank to give a small, but meaningful gift to your students! Your students will love any of the seven budget-friendly beginning of the year gifts listed above!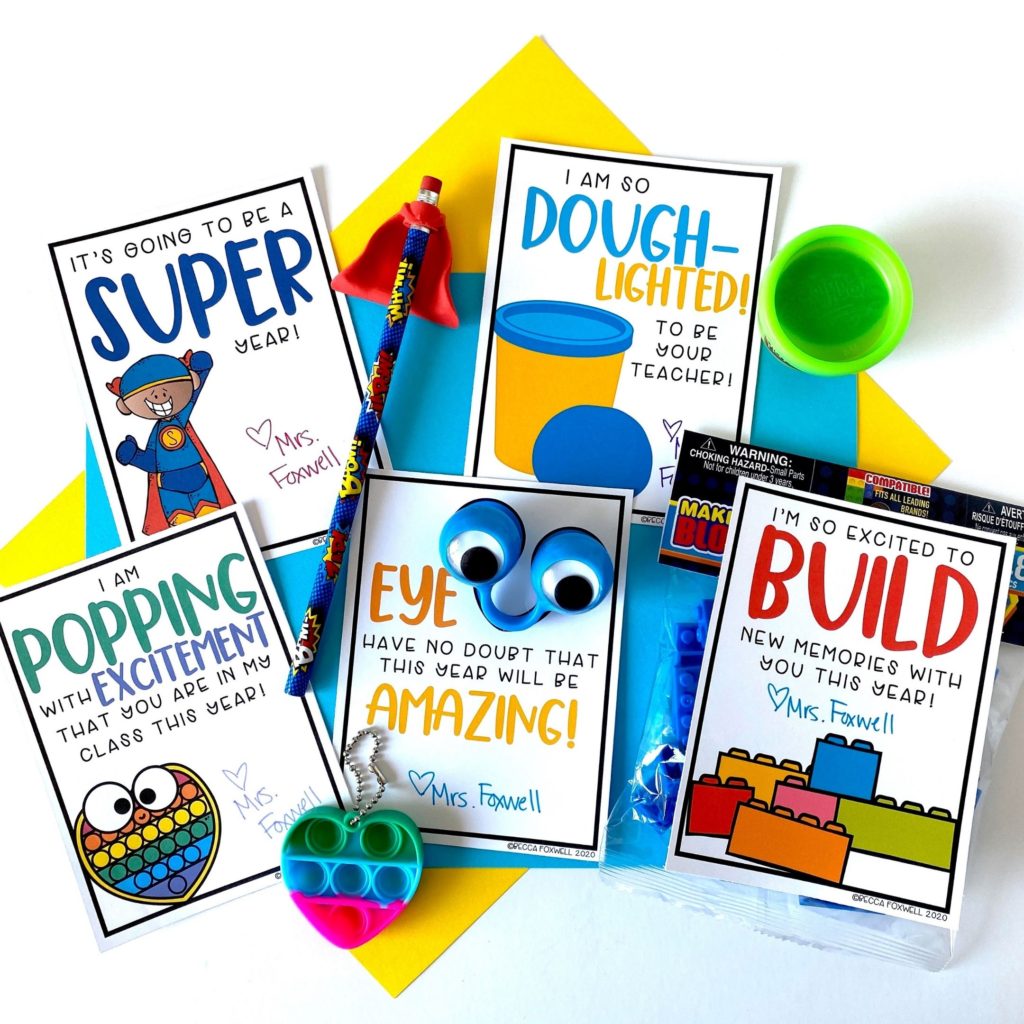 Save Time With These Ready To Go Notes!
Save time by grabbing these ready to go notes and tags to attach to your gifts! You're going to love giving them to your students!