I LOVE my word wall! I LOVE using a word wall! My students LOVE using our word wall and learning new words!! There is just one problem….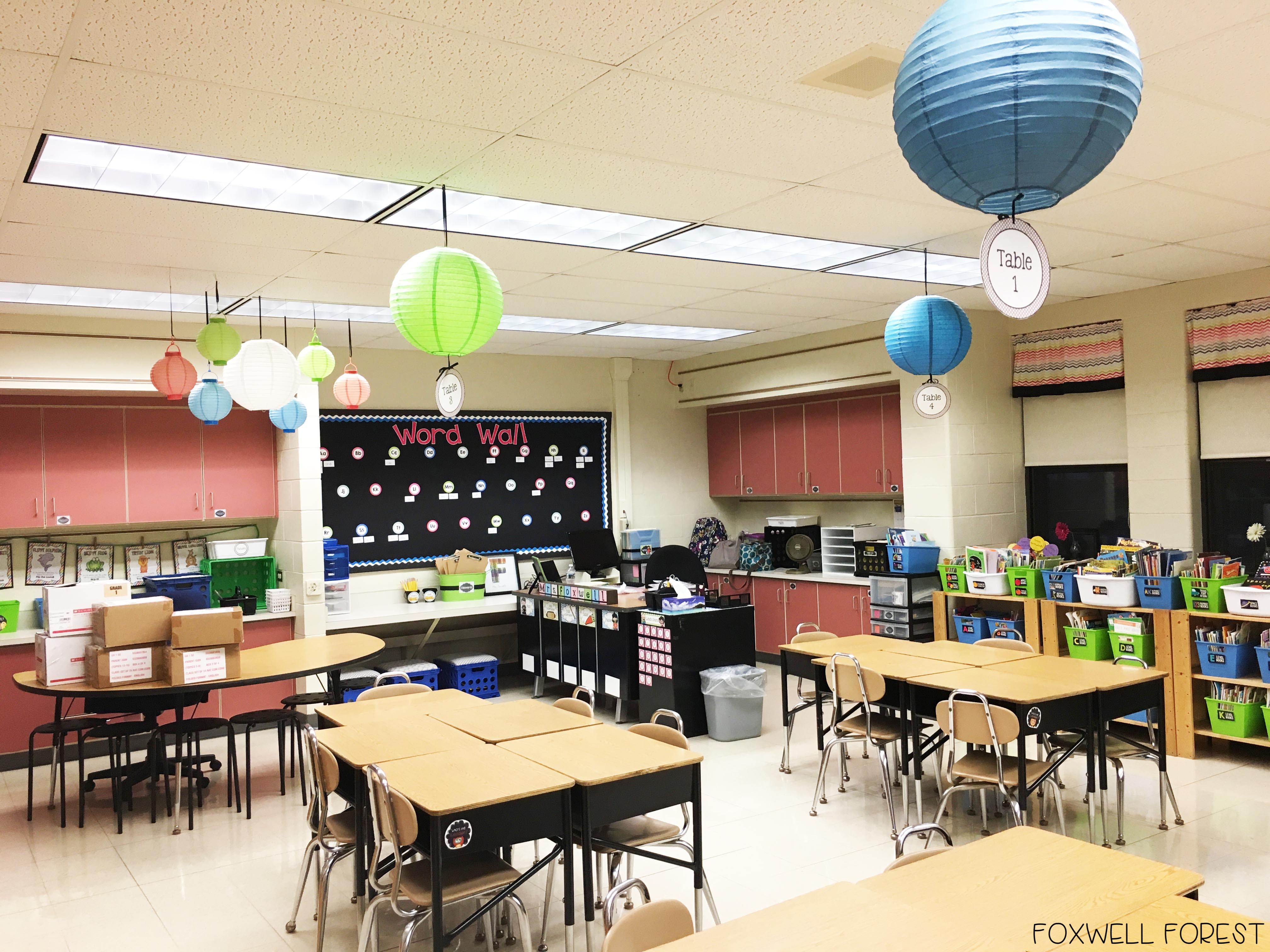 There is only one space in my room big enough for a word wall and it's so hard to interact with once our words go up on the wall. Trust me 22 firsties huddled around the board makes for some major chaos in my room! And while *some* chaos is productive, the word wall huddle is not productive writing time. *Sigh* And I LOVE writing and my students LOVE writing! So something had to be done! Trust me I pinterested (is that even a word?) my heart out trying to come up with other places or ways to do a word wall and none seemed to fit my space or teaching style.
Each student gets his own Word Wall Book to keep in his writing portfolio in his desk. This makes it easily accessible anytime they need it and eliminates the unproductive huddle around the word wall board.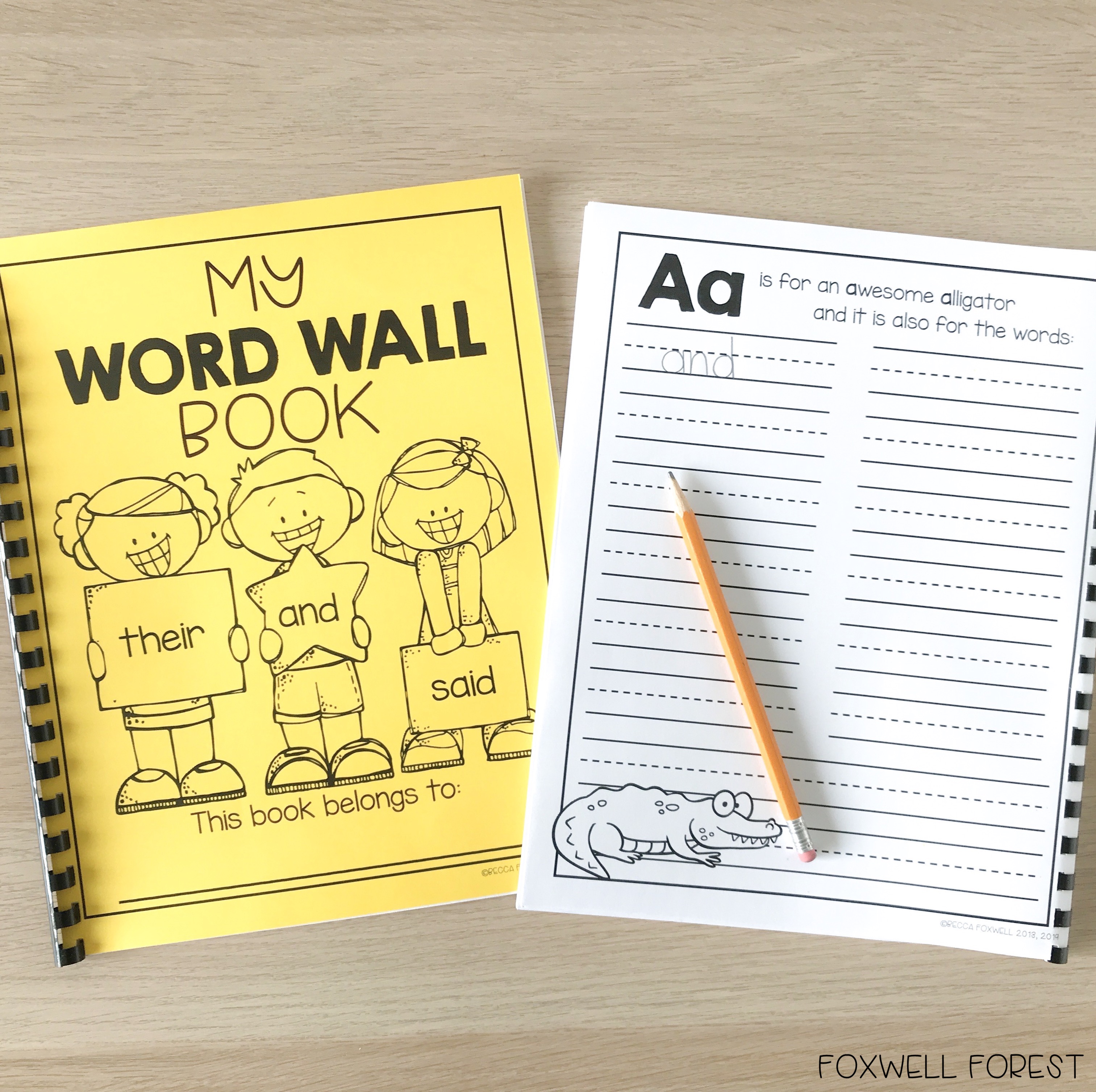 The great thing is that this book can be used with whatever high frequency word list or sight word system that your district uses! (Please note that this packet does not come with sight words, but is a workbook to record the words in that you already use in your classroom.)
Here's how to use the Word Wall Book in your classroom:
1. Introduce a new word wall word. For example: the word "their".
2. Then have students find the correct letter page and write the word in their word wall book. Only add words that you have taught first!
3. The students keep adding words as they are introduced and keep their word wall book in their desk or in a writing portfolio so that they can independently interact with the word wall words when they are writing.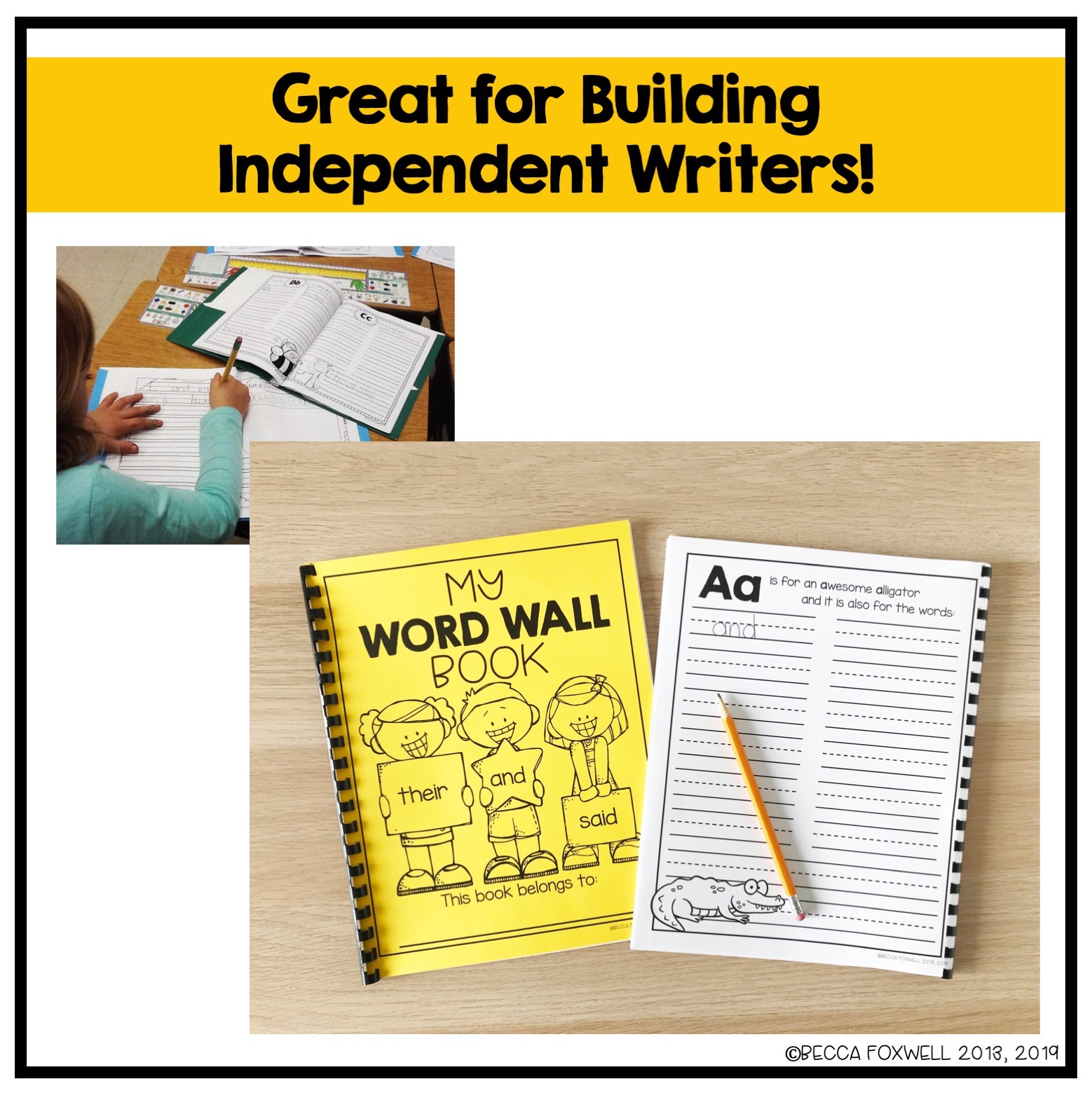 4. Be sure to keep your own Word Wall Book, so that you can teach and model how to use it. We want our students to become independent writers and these word wall books help them be able to find and spell high frequency words to use in their writing. During writing workshop, I would regularly use it by saying something like, "I want to write the word "because," but I don't remember how to spell it. I know that it is one of our word wall words, so I'm going to look it up in My Word Wall Book. What letter does "because" start with? B, that's right! So I'm going to go to the b page. Oh, look! Here it is. b-e-c-a-u-s-e (spelling as I write it on my writing page.)"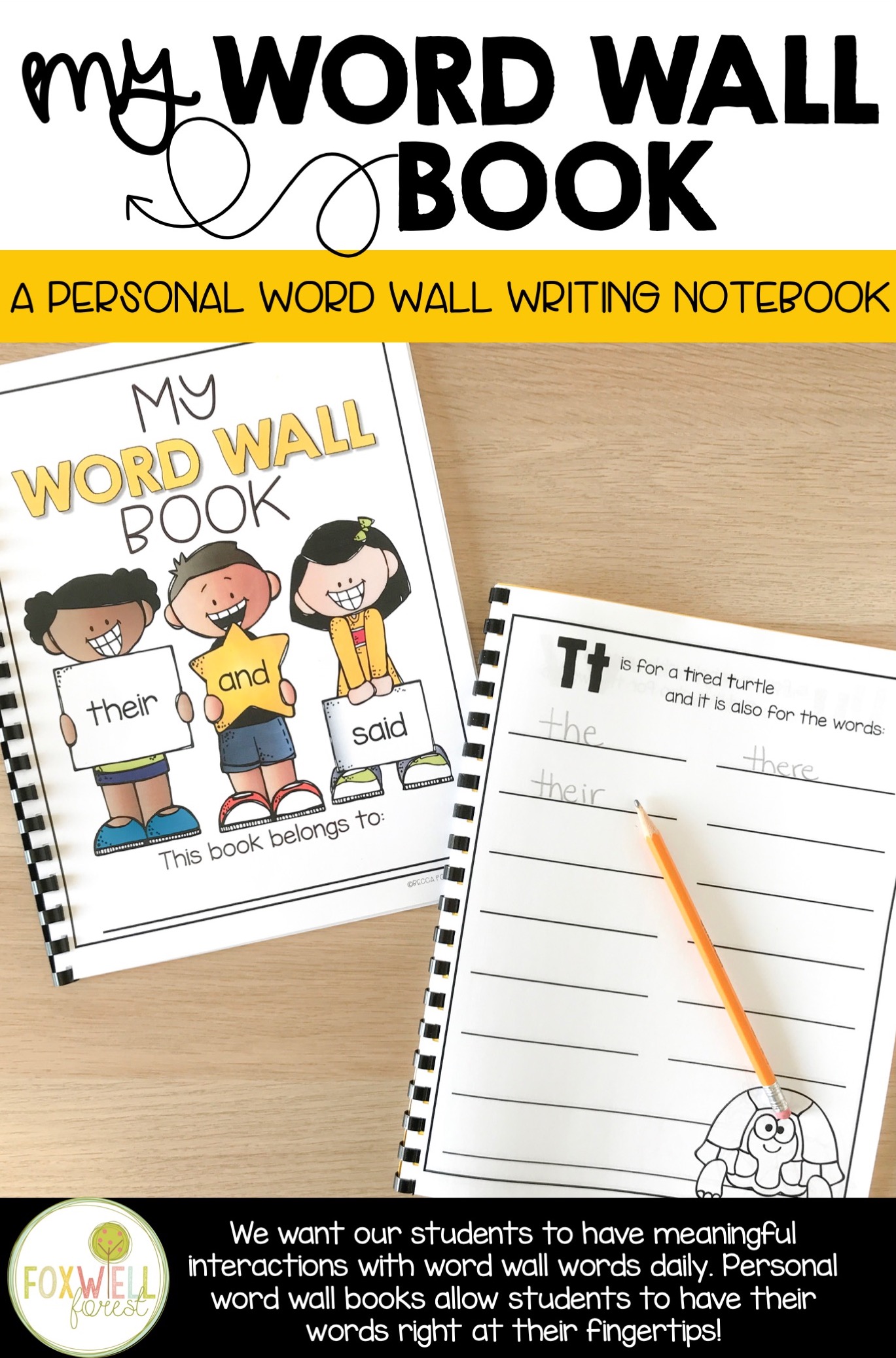 1. Pick one of these covers to use: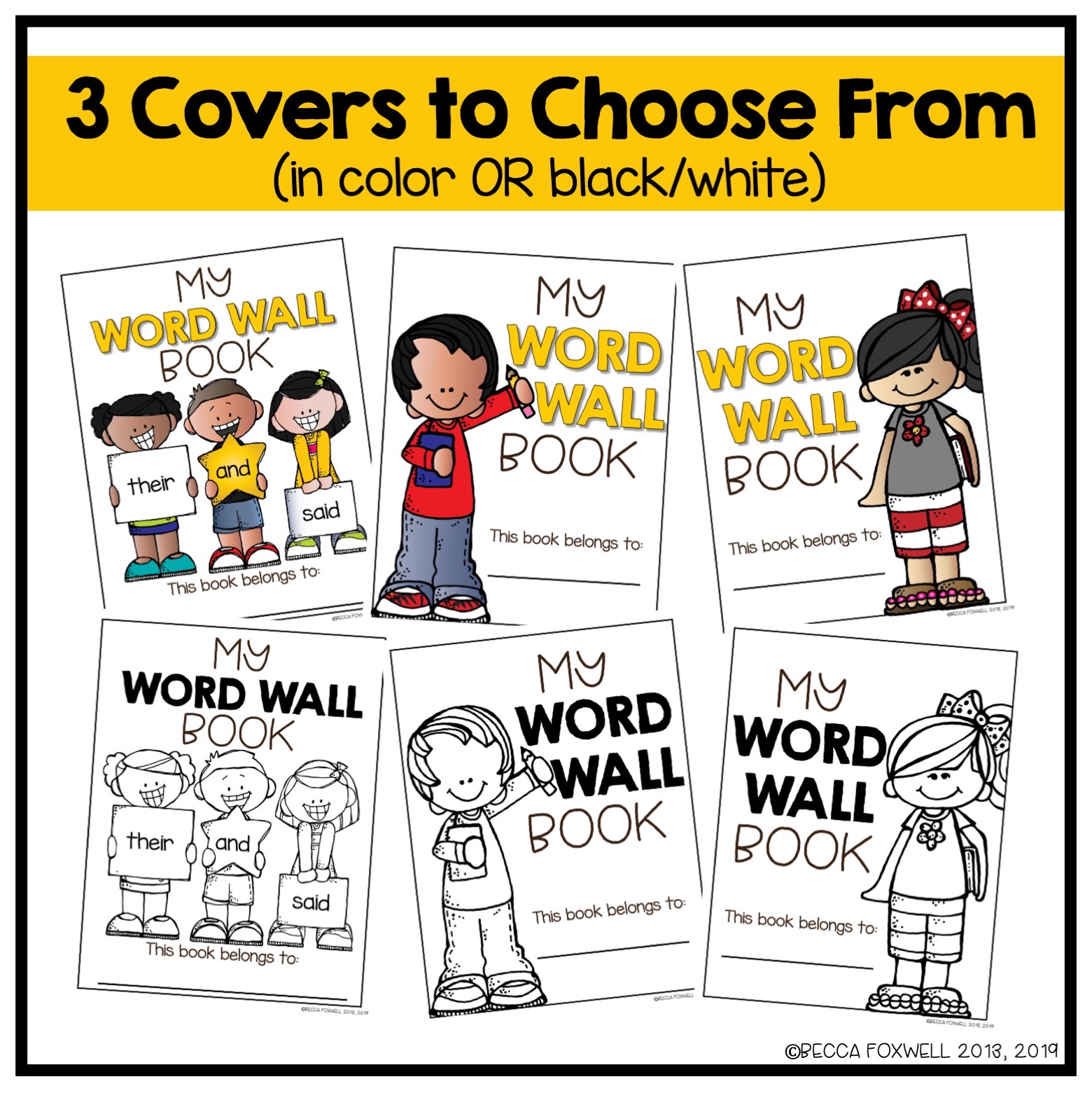 2. Then, print the cover with the 26 alphabet pages. You'll need to decide if you're going to use ruled or lined pages–it has both! There are 12 word lines on each page, but I have also include 2 blank pages incase you have letters that have more words and need additional lines.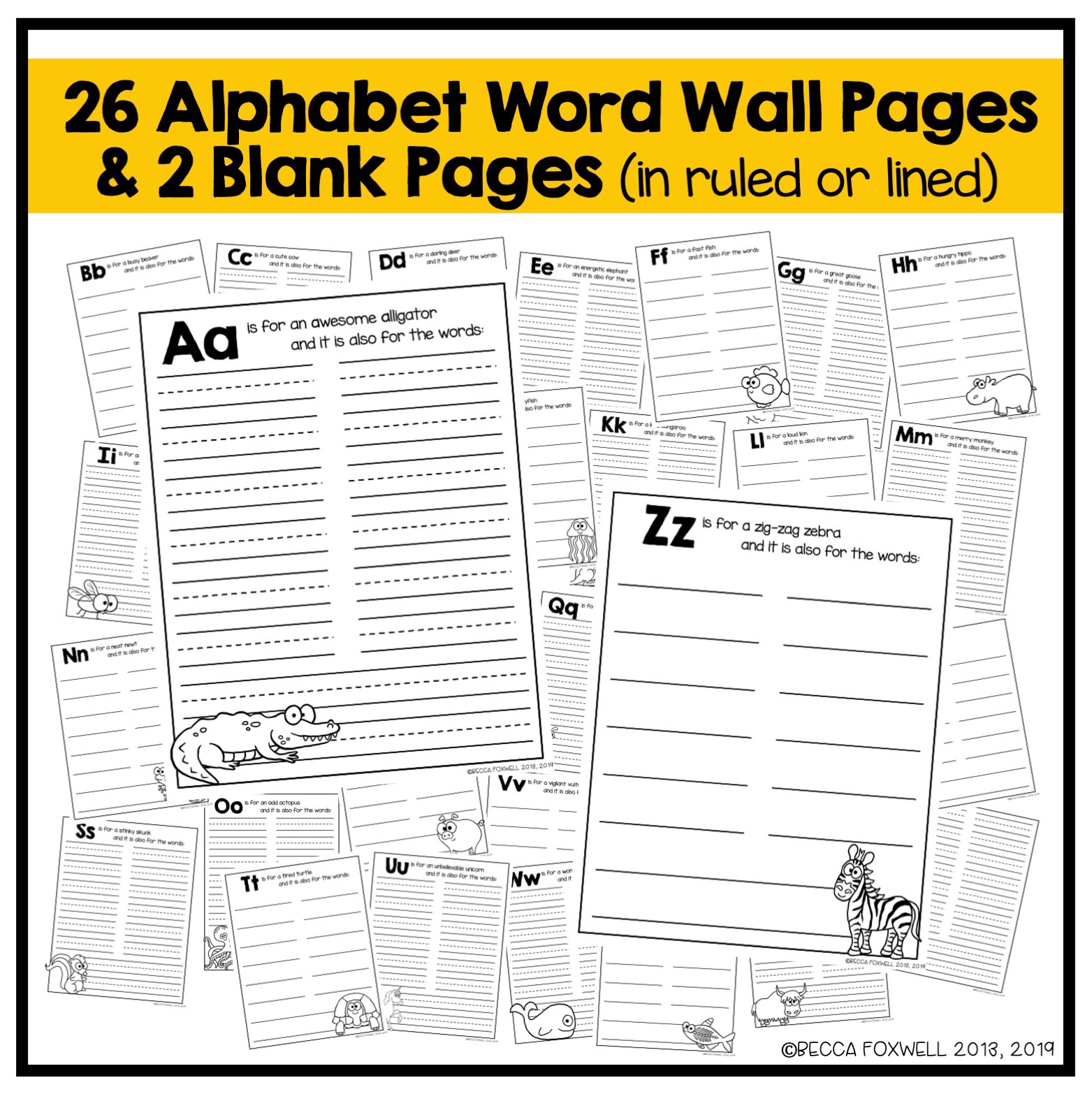 3. To assemble the books you can staple them, put it in a 3 prong folder, or bind it if you have a binding machine.
I've created all of the pages you'll need to implement "My Word Wall Book" into your classroom!
Altogether this resources includes:
-instructions on how to use and assemble the Word Wall Books
-3 cover options to choose from (in color & black/white)
-26 alphabet word recording pages (in ruled or lined)
-2 blank word recording pages (for letters that may have more words and need additional lines)
Click HERE to purchase "My Word Wall Book!