Can you believe that the end of the year is quickly approaching?! One of my all-time favorite end of the year traditions is to celebrate students with End Of The Year Awards! Your students will LOVE getting these awards from you!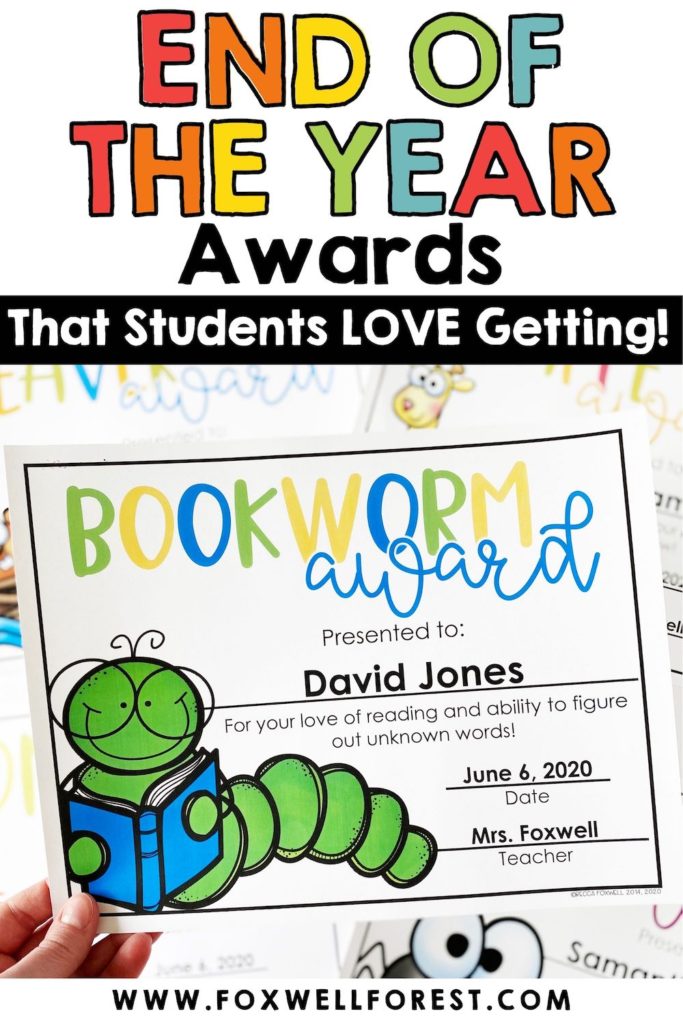 The Importance Of Celebrating Each Student
Throughout the school year I always emphasize that "Everyone is different and that different is the beauty of life!" Every student has different skills, strengths, and personalities! End Of The Year Awards are the perfect way to celebrate these differences and honor the individuality of each child!
Kids love animals, so these animal themed awards make it so fun to get to uniquely celebrate each student!
How To Use The End Of The Year Awards
These End Of The Year Awards are so fun to give and are SO easy to use!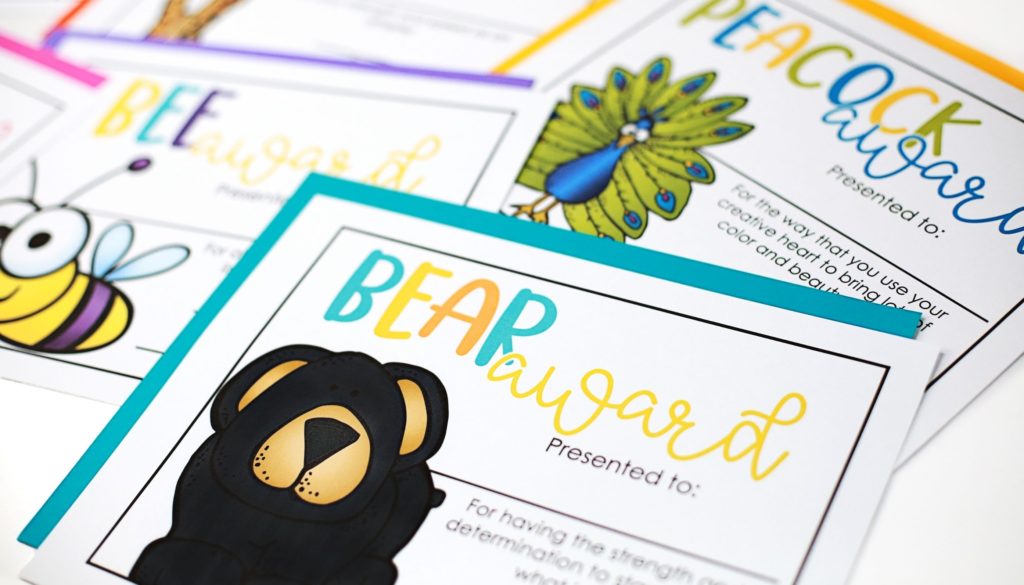 I can't wait for you to celebrate your students with them!
Here's how to use these End Of The Year Awards:
1. Choose An Award For Each Student
Picking a personalized award for each student is so easy with this awards assignment list! I don't know about you but I love organization tools that allow me to work smarter, not harder!
This awards assignment list includes each of the 55 awards along with their description. You can use the editable list on your computer or print and write in each of your students' name next to the award that best celebrates him or her!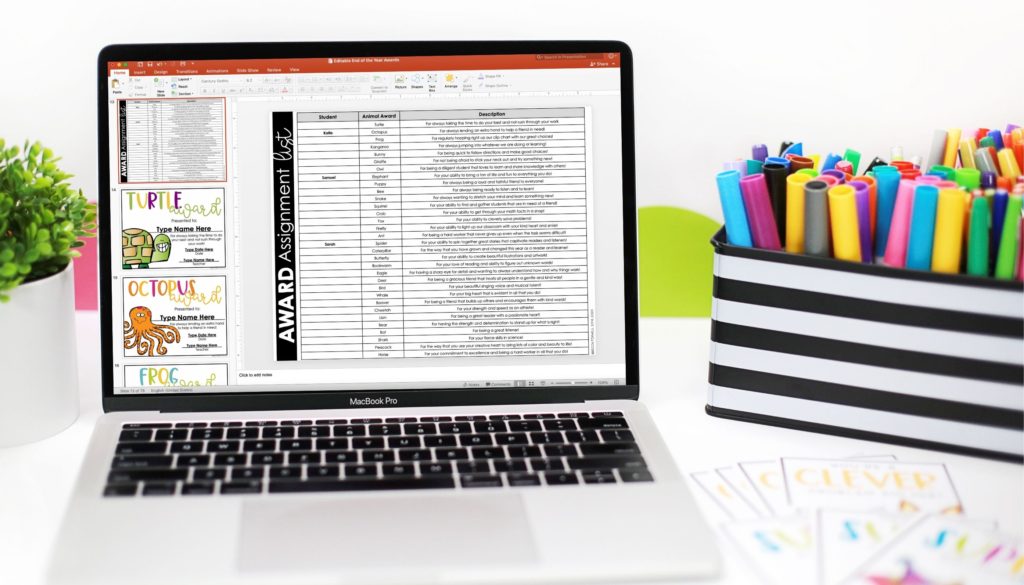 2. Choose The Color Or Black/White Awards
I love having options! So, each award is available in a color and black/white option. Just pick the option that you prefer to use.
I personally love printing these awards in color. However, if you only have a black and white copier at school the black/white option printed on colored paper always looks nice too!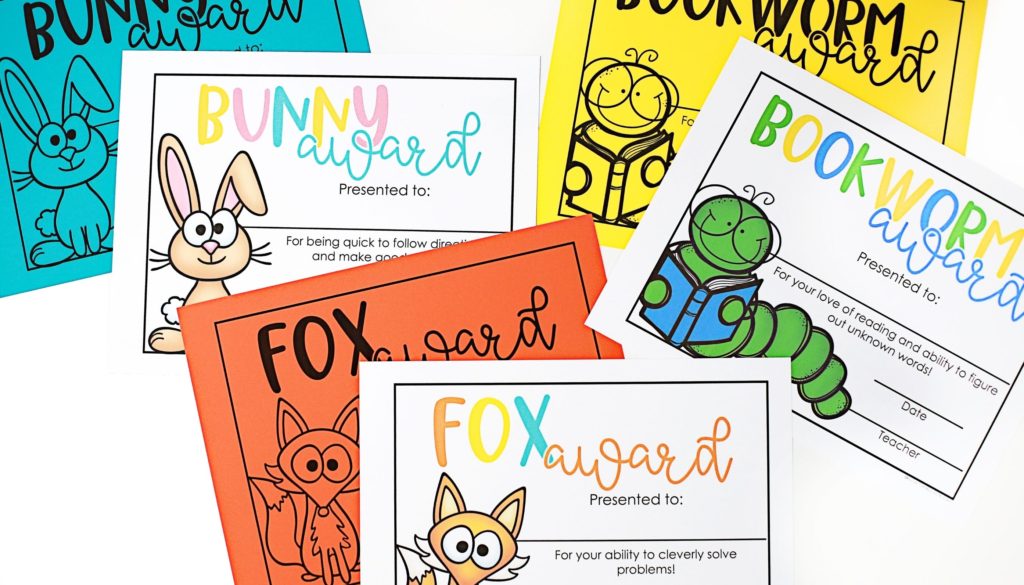 3. Edit The Awards
After you've assigned each student an award on the award assignment list, you'll then need to personalize each award.
These awards are fully editable! You can use PowerPoint or Google Slides to edit the award description and add the personalized information (student name, date, and teacher name).
Or if you prefer a personal touch you can print the awards that you are using first and then handwrite in the information.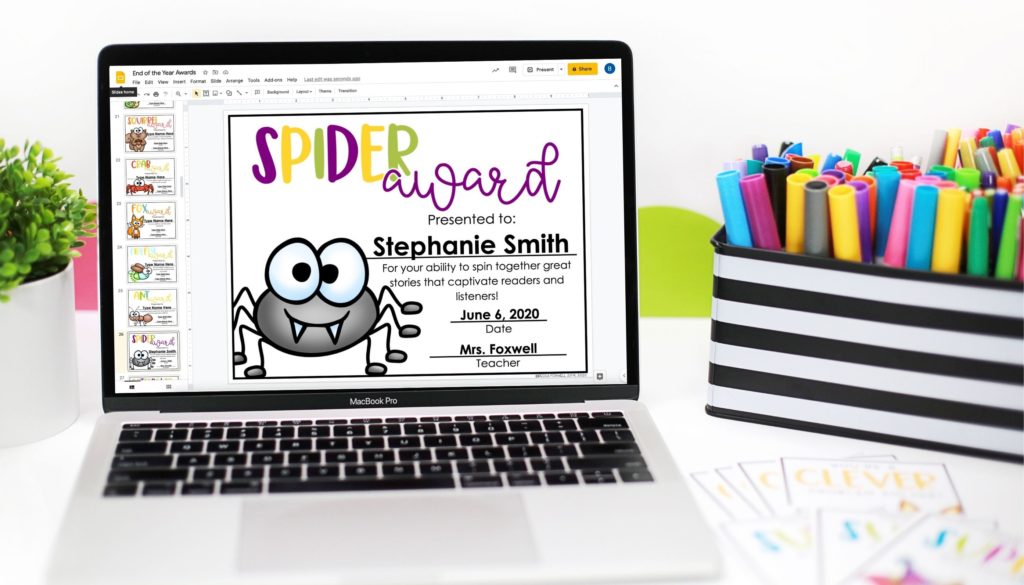 4. Print The Awards (Or Send Them Digitally)
I recommend printing the awards on cardstock paper to make them more durable. I would also laminate them too. While this isn't necessary I had so many of my students keep these awards for years to come, so I liked making them more official.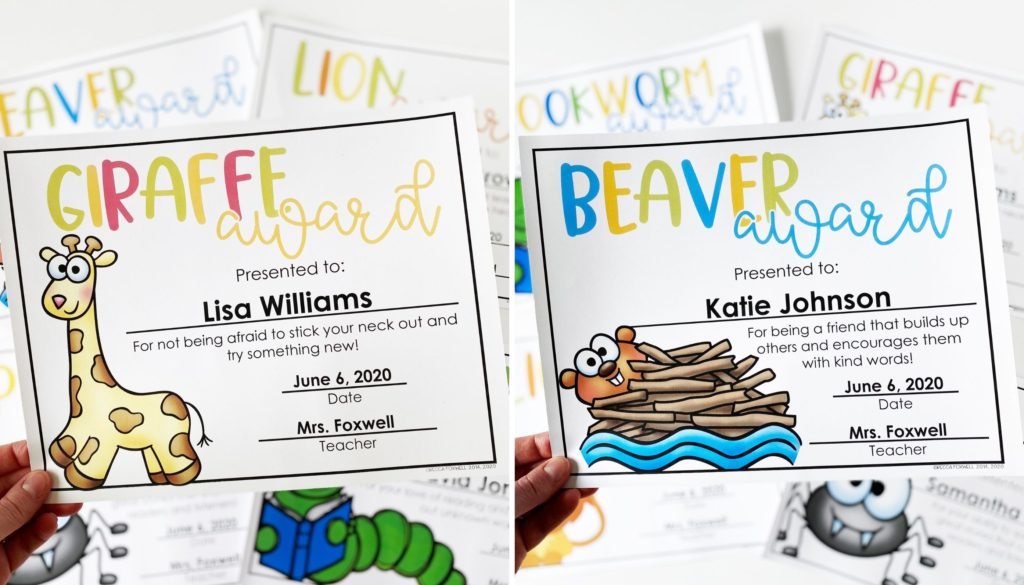 5. Hand Out The Awards At An End Of The Year Awards Ceremony
During the last week of school choose a day to hold your awards ceremony! This is such a special time to celebrate your students!
The ceremony doesn't have to big big or fancy! The most important thing is just to set aside some time to celebrate each of your students! Click HERE to read my blog post about tips for throwing a stress-free End Of The Year Awards Ceremony!
You can even send your students and their families an invitation to an in person or digital ceremony! These awards come with an editable invitation for an in person AND virtual ceremony.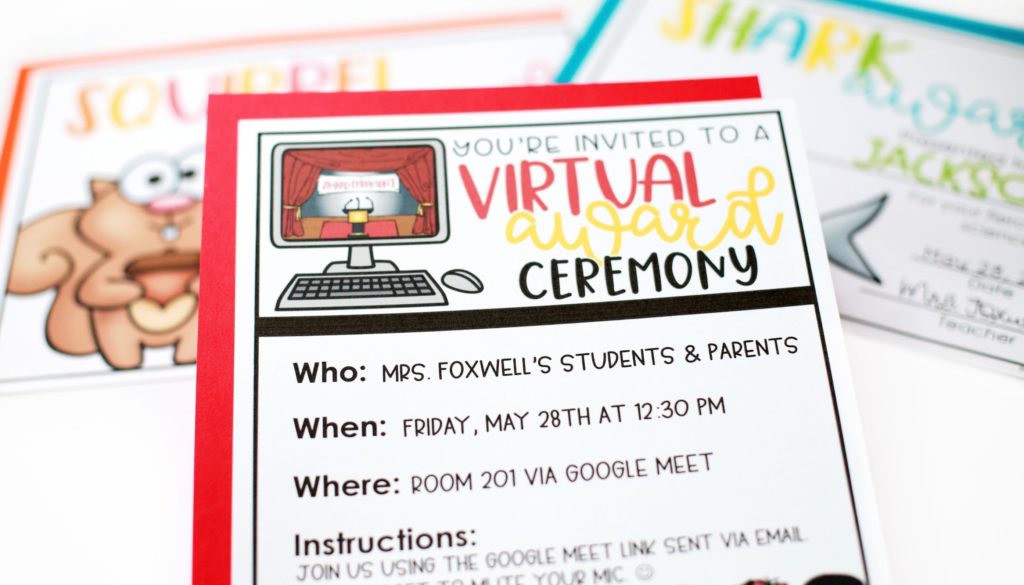 Four different Welcome Slides as well as instructions are also included in the resource for you to easily create a slideshow for your ceremony!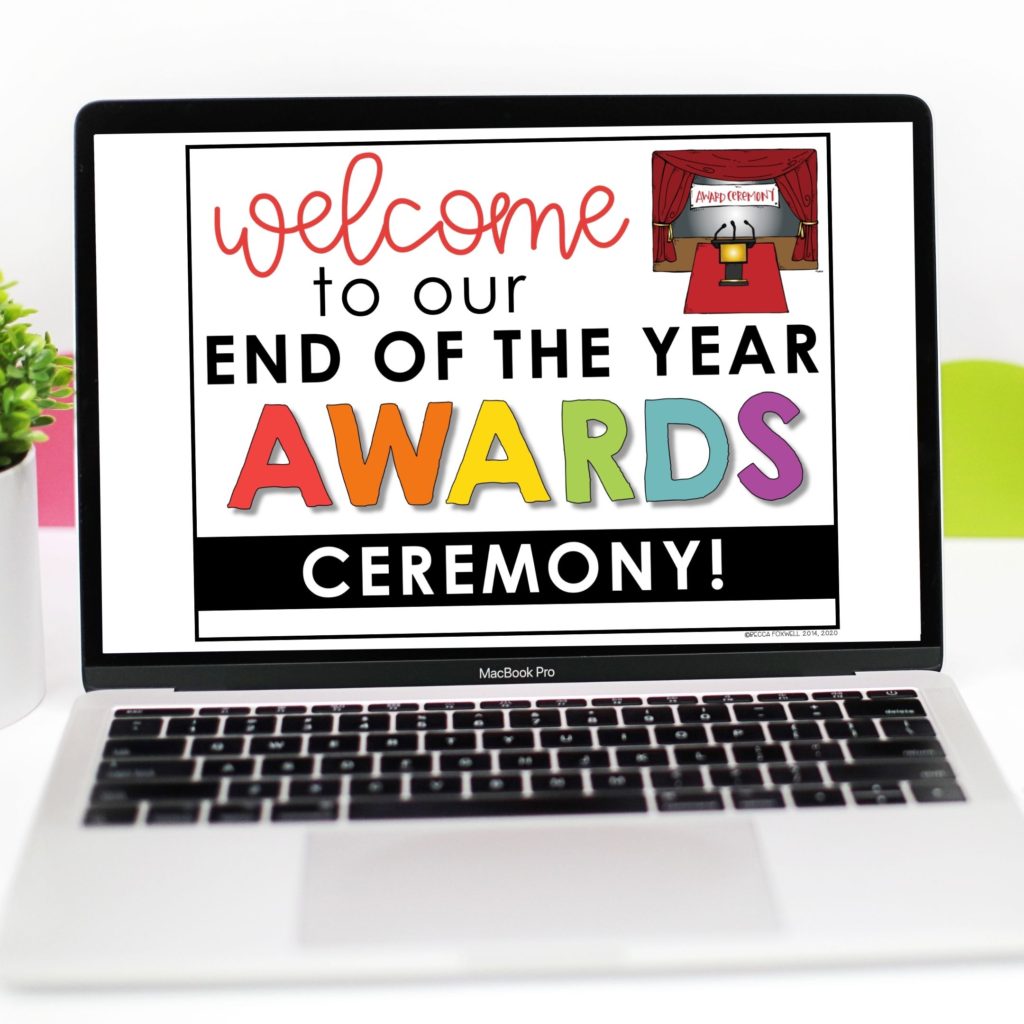 Celebrate Your Students With End Of The Year Awards
These End Of The Year Awards are such a fun and meaningful way to send your precious students off to summer! After an entire year of pouring into their lives it's such a special way to celebrate them as they get ready to spread their wings and fly to the next grade level!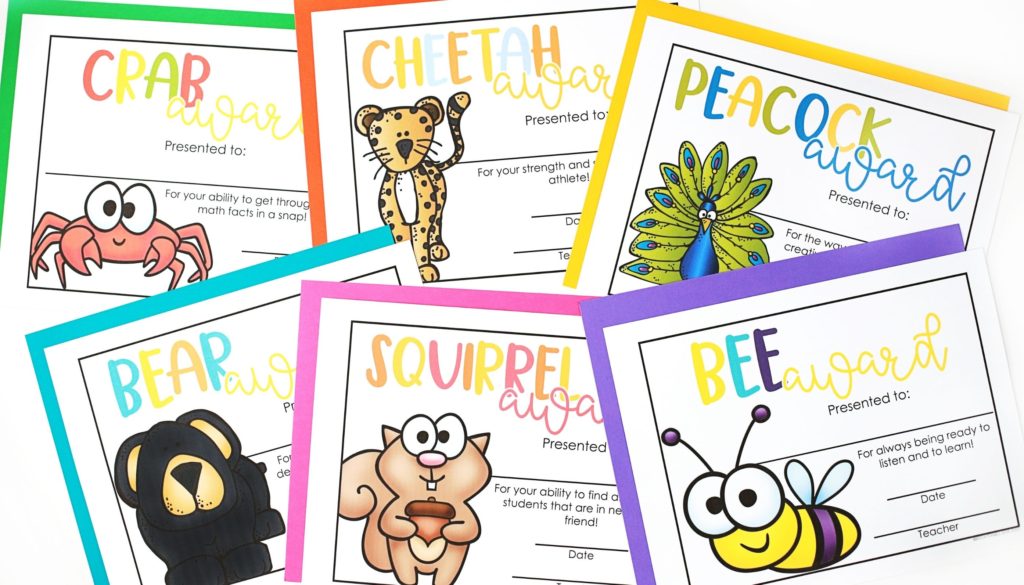 Grab These End Of The Year Awards
I have no doubt that these End Of The Year Awards will become your favorite tradition for years to come! Plus, they are SO easy to use!!
Your students will be so excited to get their award from you!!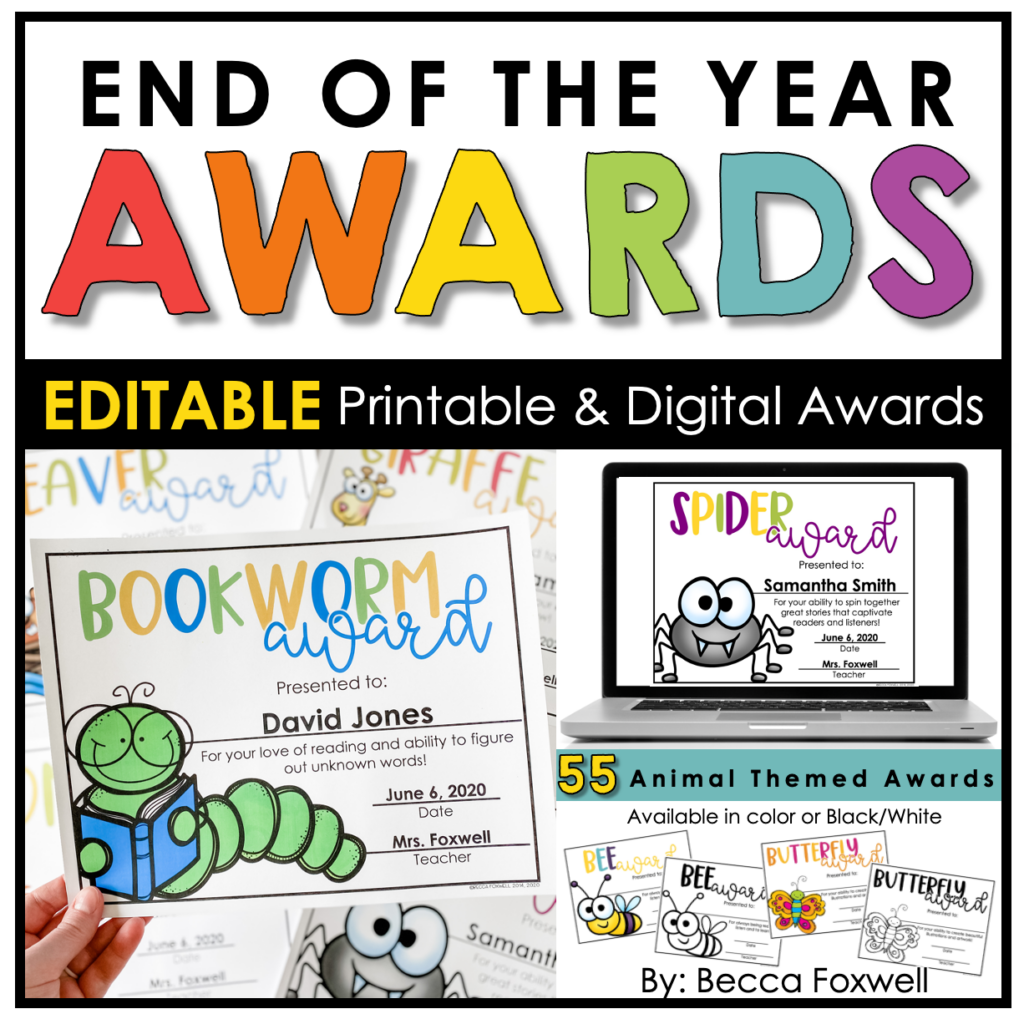 I can't wait for you to see the big smile on their face as you celebrate each of them with one of these animal themed awards!