This post was sponsored by the National Fire Protection Association and Sparky the Fire Dog ®. All opinions shared are my own. I only share resources that I love and I am excited to share these FREE fire safety activities for first grade with you!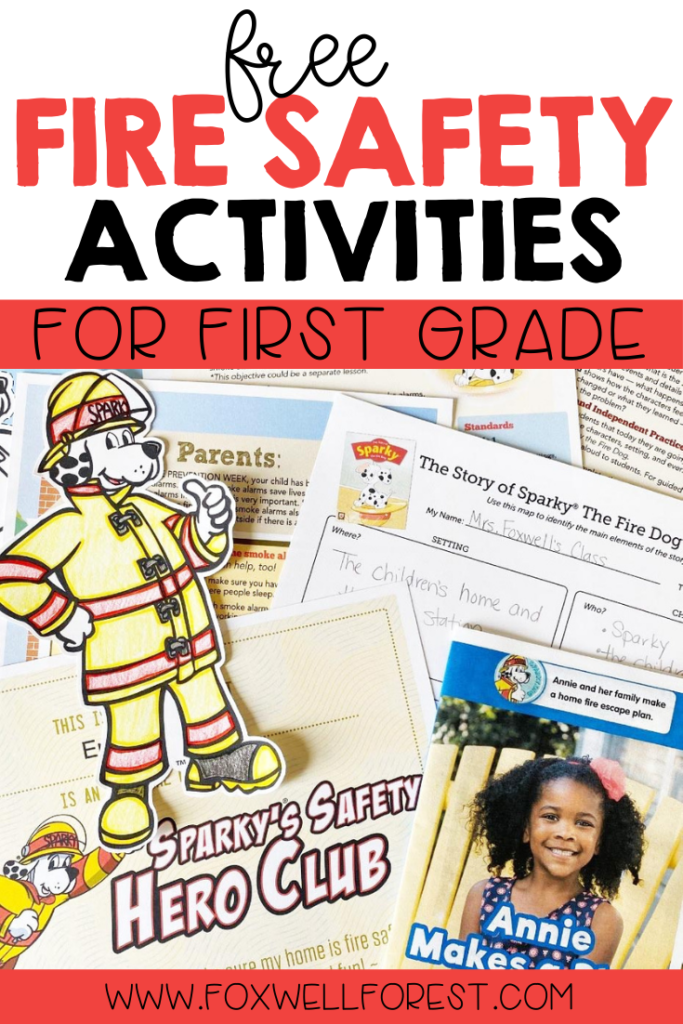 October is one of my favorite months to teach because it's filled with so many fun non-fiction themes! From the start of Fall, to spiders (which I admittedly don't love in real life, but totally embrace for classroom learning!), to pumpkins, and fire safety, there are so many exciting things to teach! The first week in October is Fire Prevention Week™, which is such an important time to teach fire safety to our first graders!
In the past my school was honored to have our local fire company visit to teach about fire safety. My students absolutely adored getting to see a real fire truck and learn from real firefighters! Yet, with all of the new guidelines in place it's not always possible to do many of the activities that we've used in the past. So, I felt like I hit a goldmine when I discovered Sparky® the Fire Dog and www.sparkyschoolhouse.org! It's filled with fabulous and FREE fire safety activities and resources available for teachers and students!
Sparky School House
Sparky School House is a website for educators by the National Fire Protection Association (NFPA). It's full of ready-to-go lesson plans and printables, videos, and downloadable books for teaching kids about fire safety!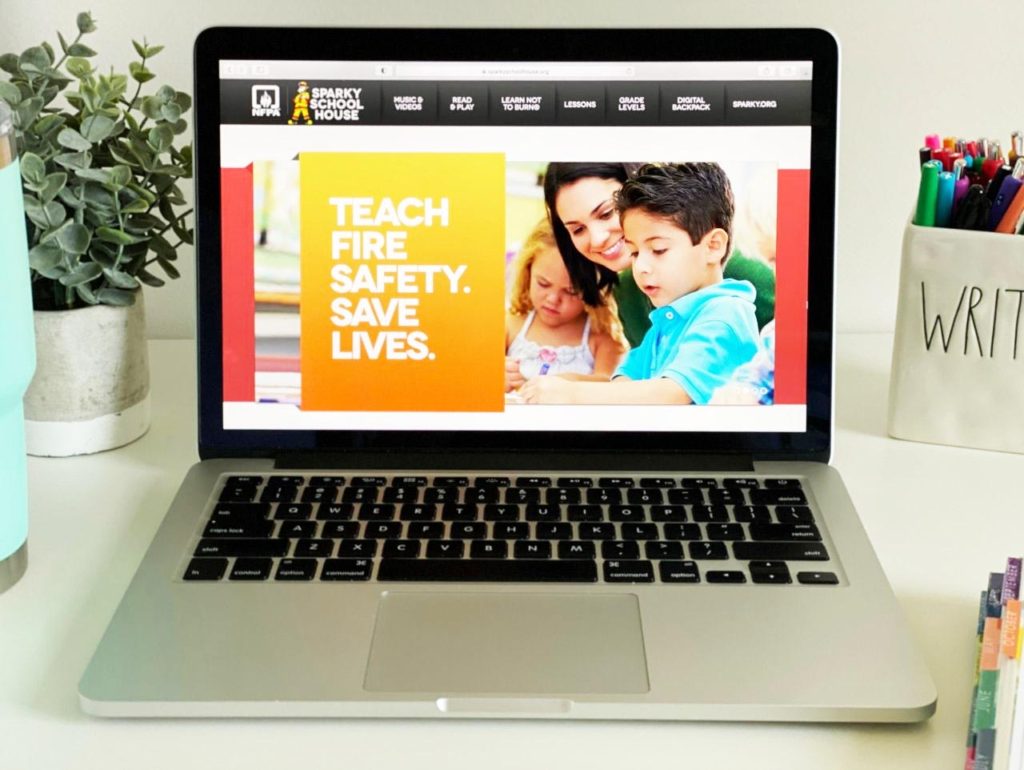 They also have a kid-friendly website that contains additional videos, activities, games, and apps. These resources are great for Fire Prevention Week™, but can also be used all year long.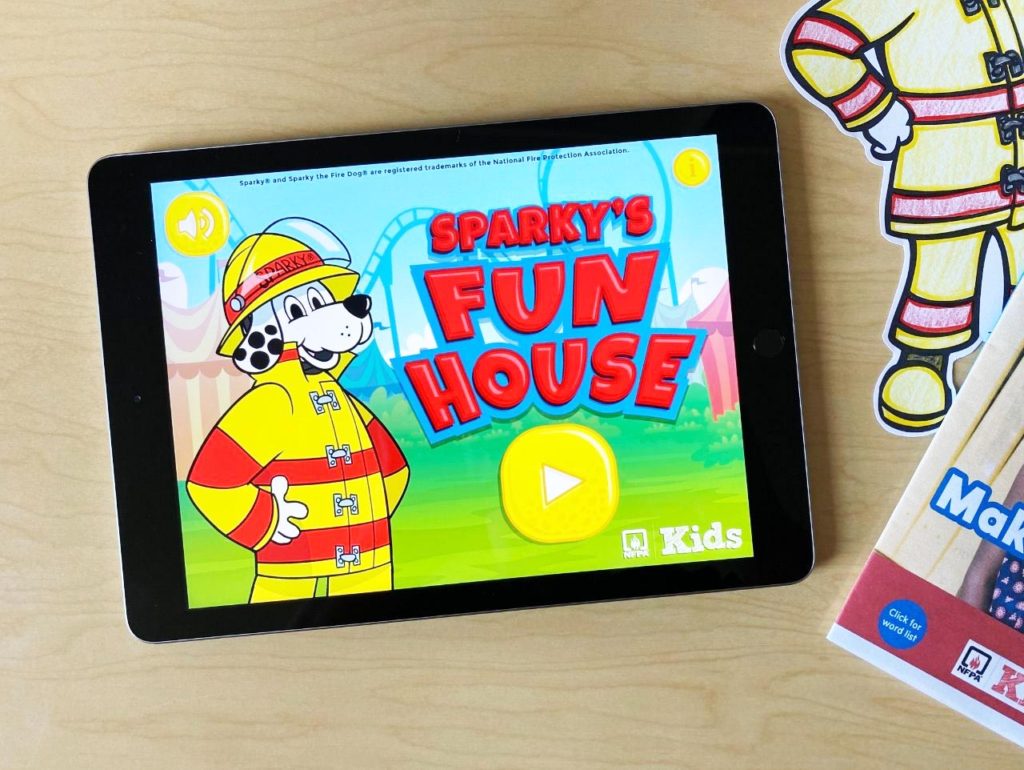 The best part is that all of the fire safety activities are free for teachers to use with their students. They can be used whether you're teaching in the classroom or virtually!
Sparky® the Fire Dog
The star of the website is NFPA's favorite mascot, Sparky® the Fire Dog! Sparky is an adorable firehouse Dalmatian whose mission is to help teach kids and their families all about the importance of fire safety in a fun, engaging, and kid-friendly way.
As someone who loves using books to teach, I may have done a little happy dance when I found out that Sparky has his own book! It's called "The Story of Sparky® The Fire Dog" and it's such a cute story! While class sets of the book can be purchased from NFPA, they have also included two free online versions of the book. You can either read the digital book or watch the video of the story being read aloud!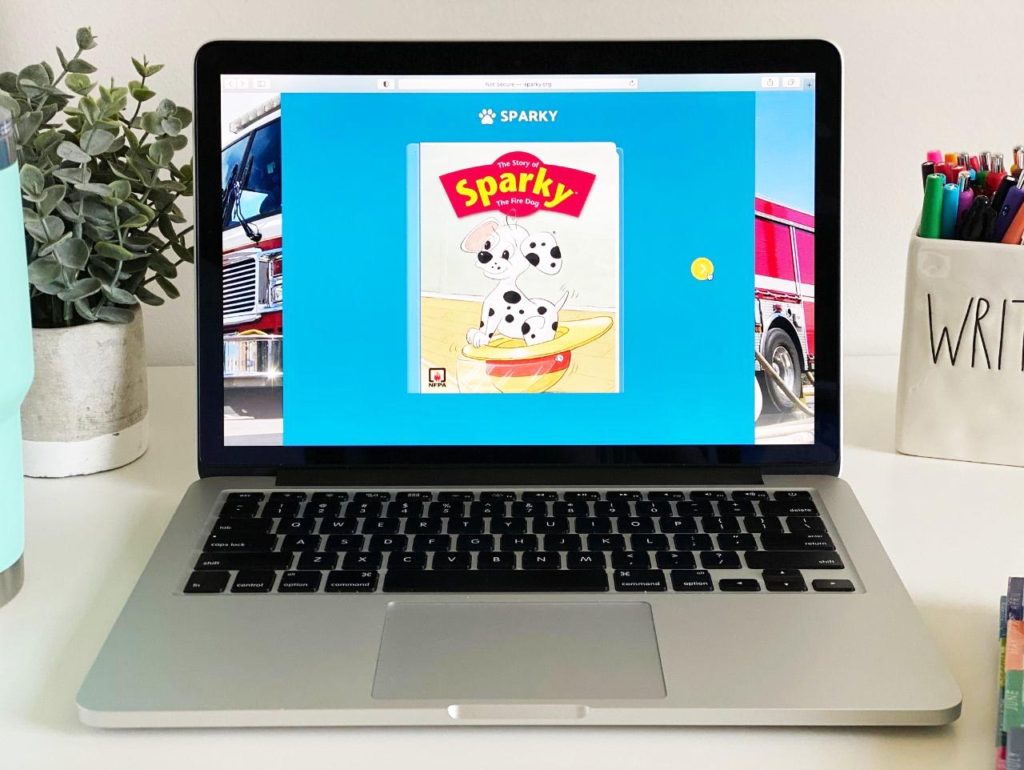 As teachers, there are many important skills and standards that we need to teach. Yet, it can be a struggle to fit everything in during the school day. This is why I have always been a huge fan of integrating content standards, like fire safety, into other subjects, like reading.
Fire Safety Reading Lesson Plan
So, imagine my excitement when I found out that "The Story of Sparky® The Fire Dog" includes a free reading lesson plan for first graders! Fire safety and reading skills all in one–I'm loving it!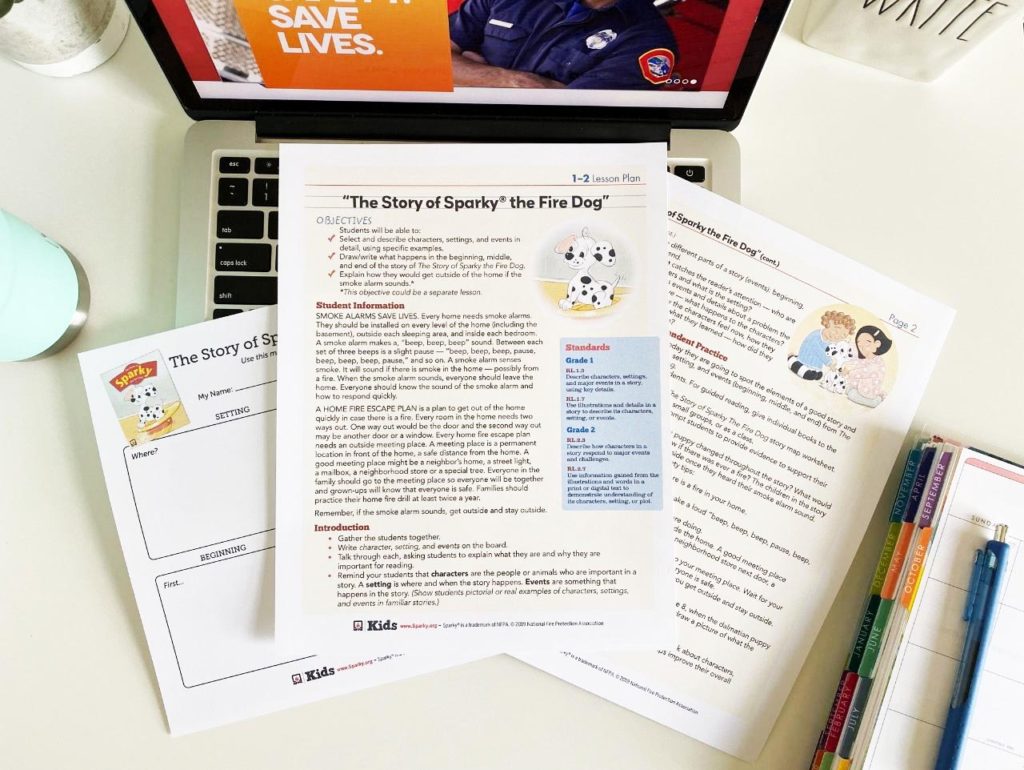 One of the ways that I like to start my lessons is by using a mystery bag (read all about them HERE and grab the free label too!) This is such an easy, yet effective way to engage students in learning. To do this you'll just need a bag and a copy of Flat Sparky. I printed mine out on cardstock so that he would be a little more sturdy. After coloring and cutting him out, put Flat Sparky into the mystery bag.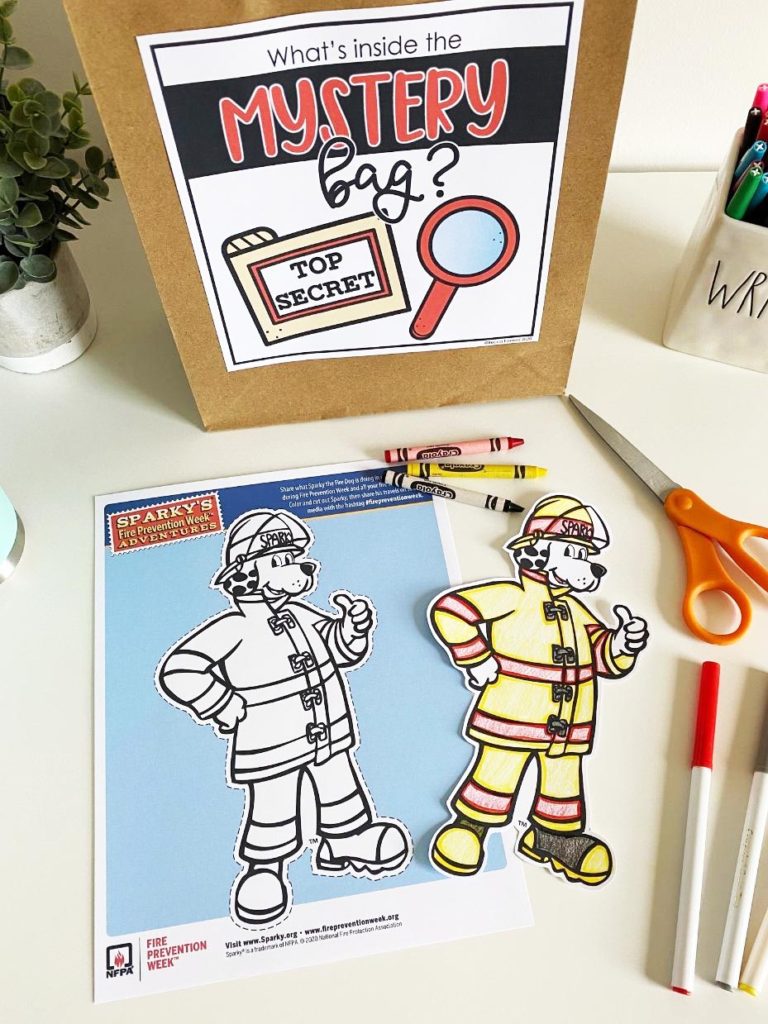 At the beginning of your lesson, tell your students that there is a special visitor today! Hold up the bag and have one of your students come up and pull him out of the bag. Introduce your students to our new friend, Sparky® The Fire Dog. Explain to them that he is here today to teach us about the importance of fire safety!
Tell them that Sparky has a special book that we are going to read today, called "The Story of Sparky® The Fire Dog." Explain that as we read the story we are going to be paying close attention to the characters, setting, and events.
You will then use and follow the lesson plan to continue teaching. Don't forget that you can either use the digital book or watch the video to read the story. This lesson is such a fun way to introduce kids to Sparky and the importance of fire safety, while also teaching story structure. The lesson even comes with standards and a story map that you can do with your students. You could also have the students do the story map individually or in small groups. I love that the lesson is ready-to-go and that all of the work is done for us!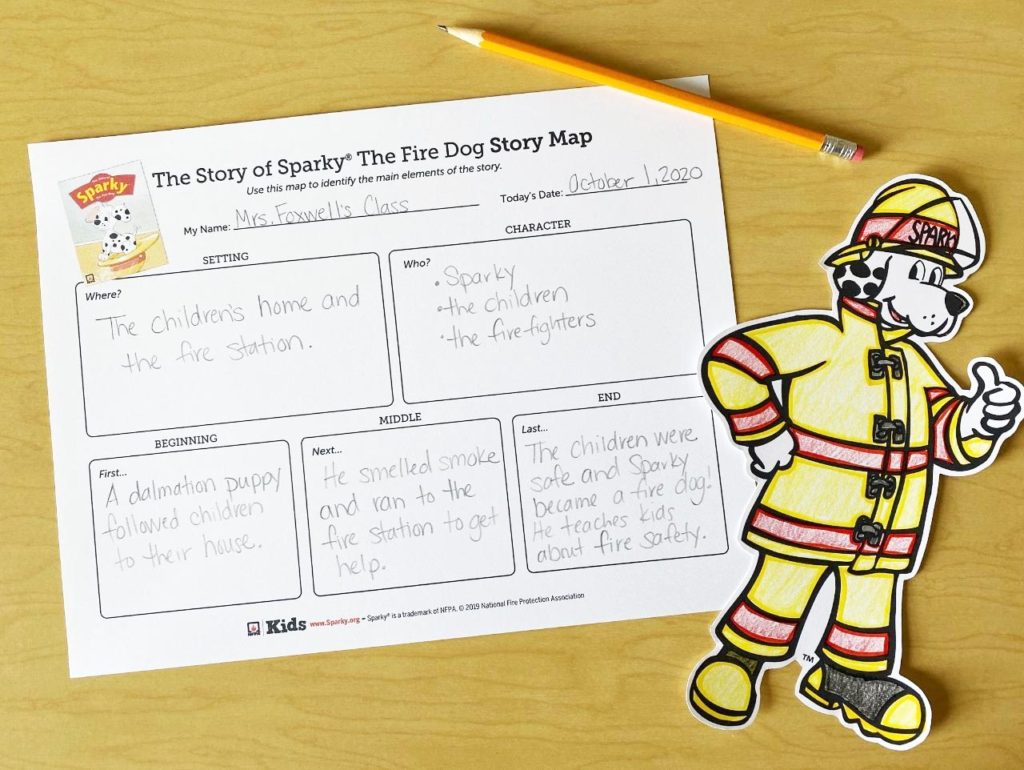 After the lesson, discuss with your students the importance of fire alarms in our homes and having a fire escape plan.
Sparky's Safety Hero Club
Then, tell students that Sparky wants them to join his Sparky's Safety Hero Club! He has been so impressed with their learning today and has brought a certificate for each of them! These certificates are editable, so that all you'll have to do is type in your students' names and print them!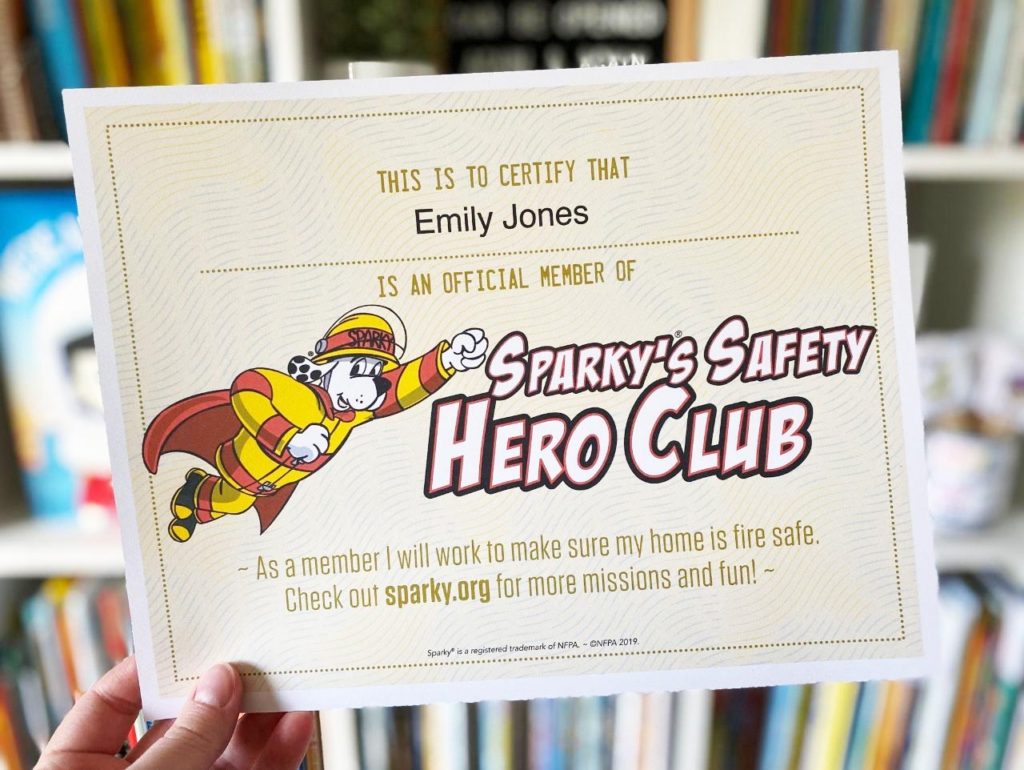 Before they join the club though, they need to understand that members of this club have a very important job! Members need to teach their families what they learned about fire safety and make sure that their house is fire safe! Tell students that as part of the Sparky's Safety Hero Club, they will be making their own Flat Sparky to take home with them. He will be helping them make sure that their house is fire safe.
Resources To Send Home
Along with Flat Sparky, send home these two resources with students for their families to do with them:
Fire Prevention Week Parent Letter: Communicating with families is so important! I love that this parent letter can be shared with families for them to know what their child learned in school. Encourage students to work together with their family to check the smoke alarms in their house. The checklist on the letter is a great way to make sure that the smoke alarms in their house are working properly.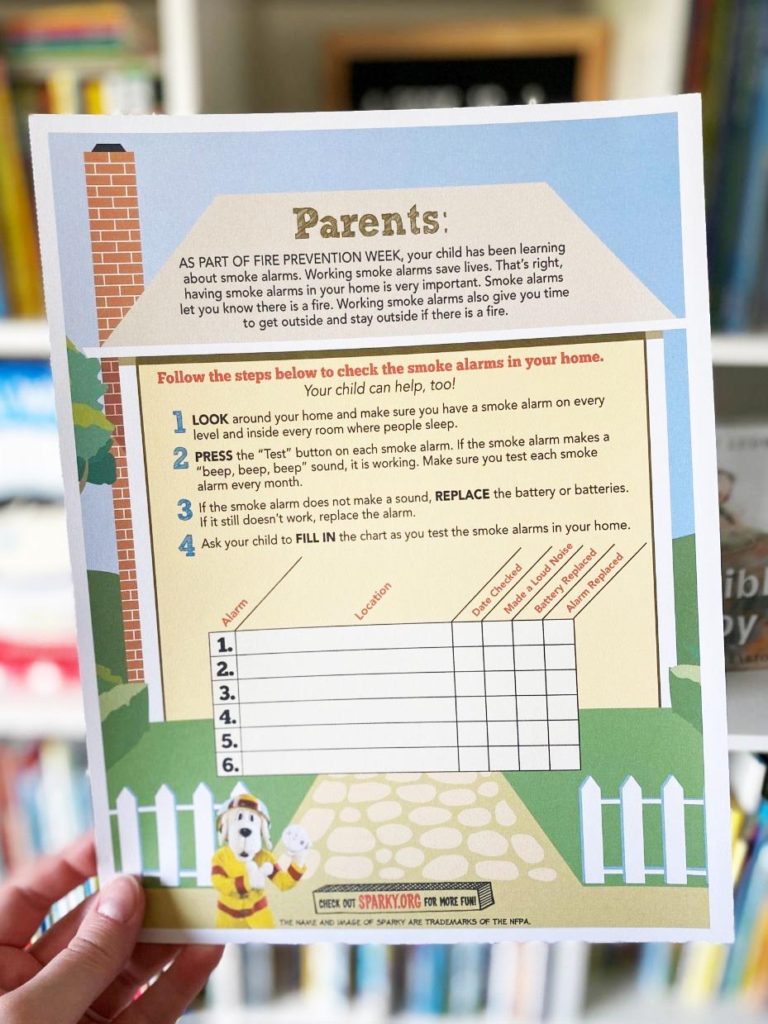 Annie Makes A Plan Reader: Another free book? Yes, please! This nonfiction book is about a little girl, named Annie, who makes a home fire escape plan with her family. Just download, print, fold, and send the book home for students to read with their families. It includes instructions for families to make their own escape plan together at home. Encourage students to do this with their family if they don't have a plan yet! If you're teaching virtually, the book can also be used digitally.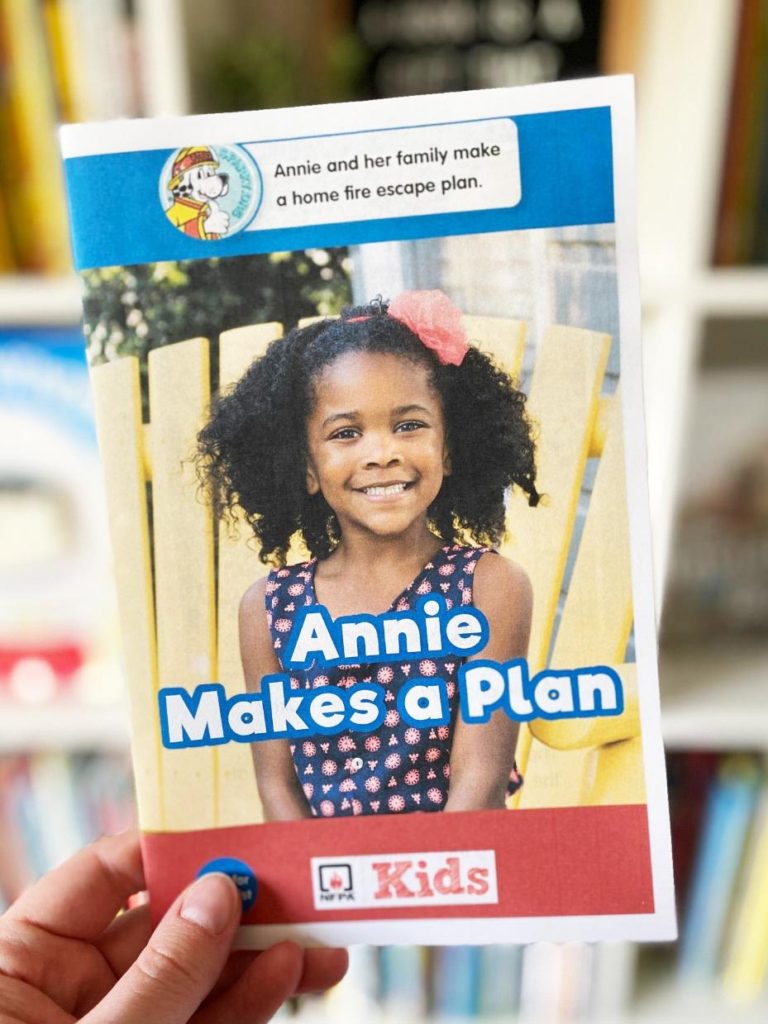 If you've ever done a Flat Stanley project in the past, you could also do a fun Flat Sparky project. Encourage students and their families to take pictures of Sparky helping them make sure their home is fire safe. They can then digitally send or bring the pictures into school. It would make a great bulletin board too! How fun!!
These are just a few of the many quality activities and resources available for free from the NFPA for teaching fire safety!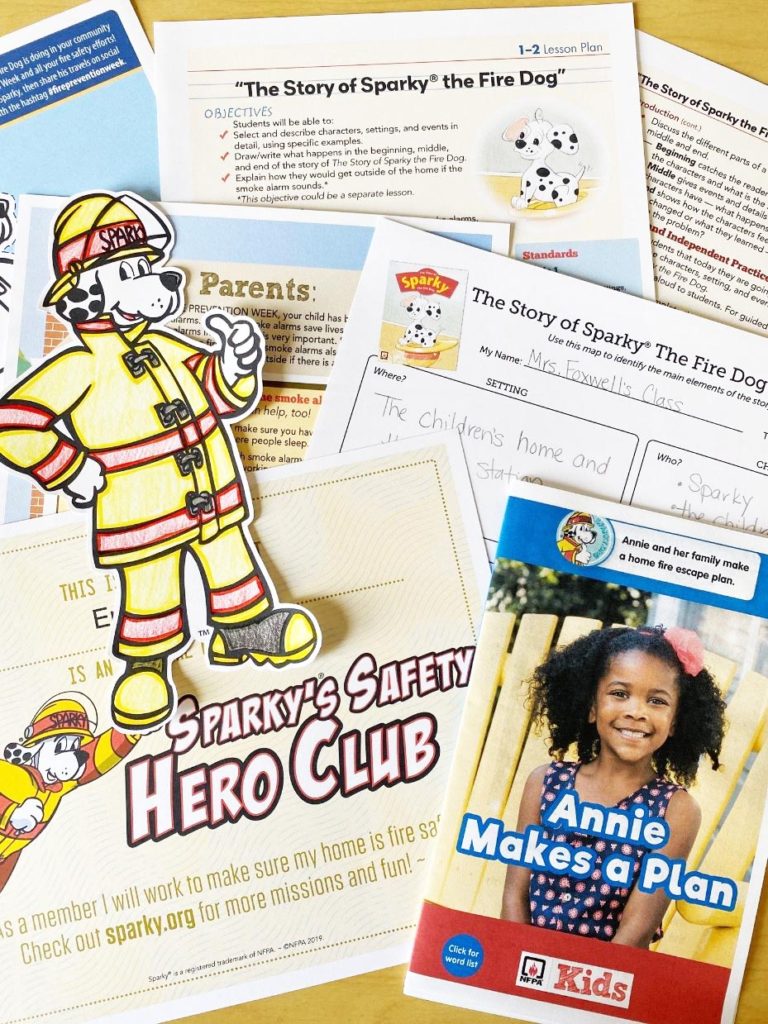 Additional Resources
Be sure to check out all of the free fire safety activities and resources available for you to use with your students on Sparky School House! They have some brand new apps and materials to go with this year's Serve Up Fire Safety in the Kitchen!™ theme for Fire Prevention Week on October 4-10, 2020!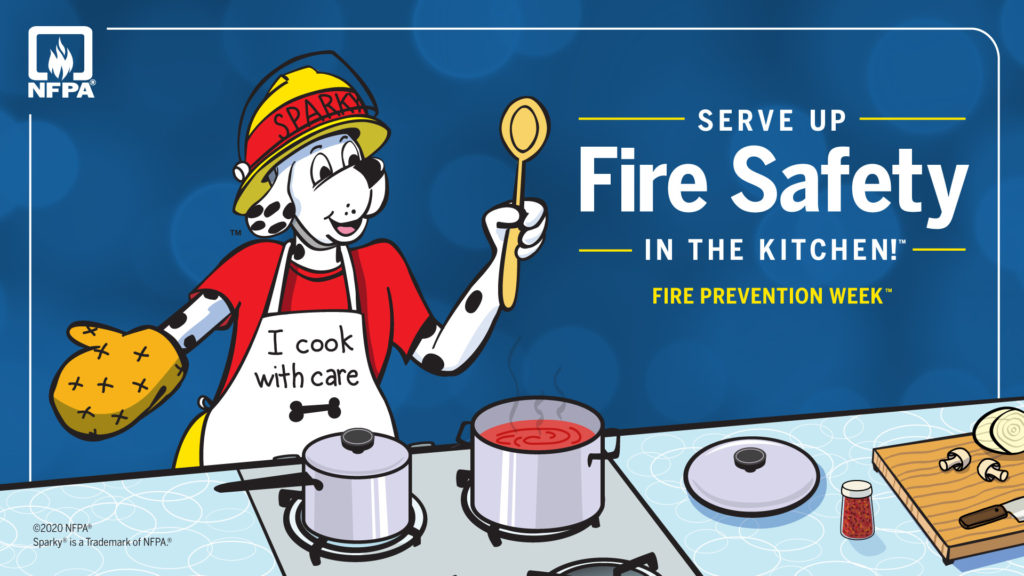 I can't wait for your students to meet Sparky and learn about the importance of fire safety with these fun activities!