It is so important to engage our students in learning! Our classrooms shouldn't be a place where students just sit and get information. Our students should be actively involved in the learning process! While there are many engagement strategies and tools that we use as teachers, one of my favorite ways to engage students in learning is with a mystery bag!
A mystery bag is one of those super easy, low prep strategies that has high impact when it comes to student engagement!
It's really simple: you just need a bag and something to put inside the bag that is related to your lesson that students pull out. It may not sound magical, but trust me it is! Our primary aged kiddos, especially, love a good mystery and if you deliver it with excitement your students will eat it up! I've also used this strategy in fifth grade though and it worked great for that age too!
I usually like to use the mystery bag at the beginning of a lesson. It works really well as a hook or anticipatory set (my college professors would be so proud that I pulled out that verbiage and still remembered the fancy terminology!) Basically, it's a way to get students to focus and be ready to learn!
There are lots of reasons why I love using a mystery bag:
It's low prep and so easy to do!
It can take even the most boring lesson and make it more interesting!
It gets student's attention right at the start of the lesson! And engaged students are much more successful than passive learners.
It's not a once and done strategy! You can use it over and over again in any subject or lesson.
It can be used in SO many ways!
Here are just a few ways that you can use a mystery bag to engage students in learning:
1. Get to know you bag at the beginning of the year!
Put several items in the bag that will help students get to know you. Each time a student pulls out an item explain why you put it in the bag. I would put a picture of me and Mr. Foxwell, an Elephant and Piggie book (which we of course had to read!), and a mixing bowl (because I love to bake) into the bag. You can then even have students make their own get to know you bags too. It's a great way to get to know each other!
2. For a sorting activity!
Put multiple items in the bag and work together as a class to sort them into categories. Have one student at a time come up and pull an item out. This is great for content lessons. In the past I've done this to sort items for a needs/wants lesson (I always love doing this lesson around Christmas time!), to sort recycle/trash items for earth day, and sort items that represent different states of matter.
3. Put in a stuffed animal friend or puppet that will help with the lesson!
Primary students eat this one up! Make the animal talk and you'll have your kids on the edge of their seats. Who do you think kids would rather learn from? Me or Piggie?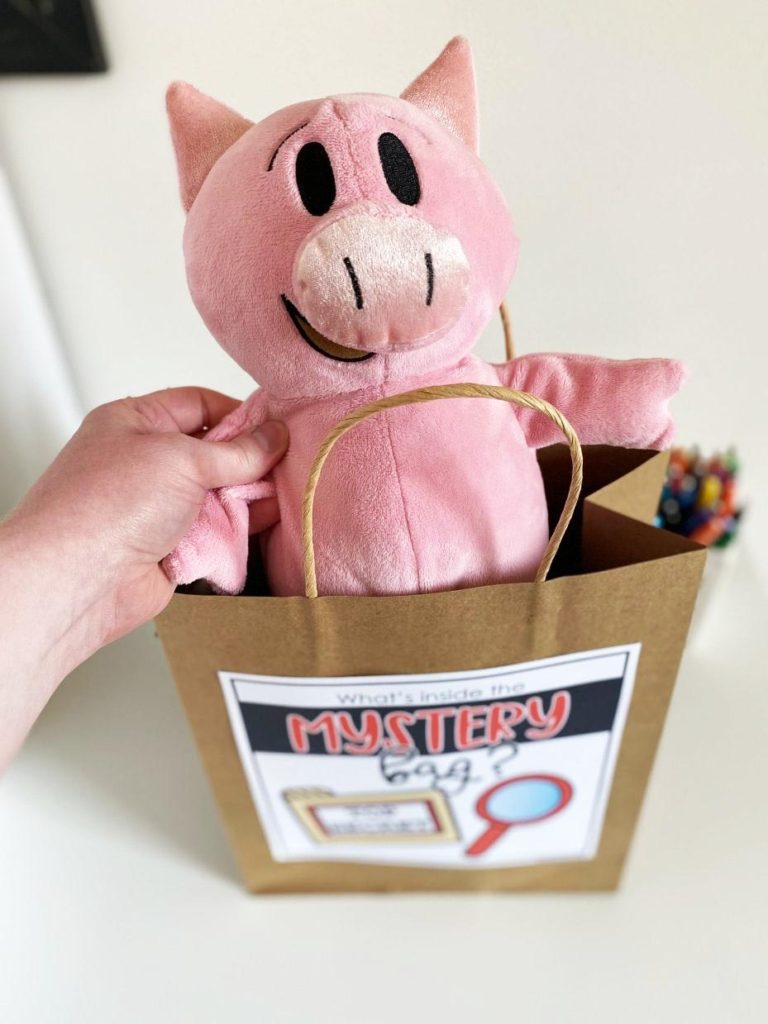 4. Put items in the bag that are related to the lesson!
You can put in an item or multiple items for students to pull out. They love doing this! If you are putting multiple items in the bag you can have the students try to figure out what they have in common! For example, if you're doing a writing lesson on using sequential words in writing you could put a toothbrush, toothpaste, and floss into the bag. Then, you can talk about how there is an order, or sequence, to brushing our teeth.
5. Put a book in the bag!
Books, by themselves, are a great hook or anticipatory set for the beginning of a lesson! So, by putting a book in the mystery bag that you'll be reading you've just supercharged your engagement! I love too that there's a book for everything!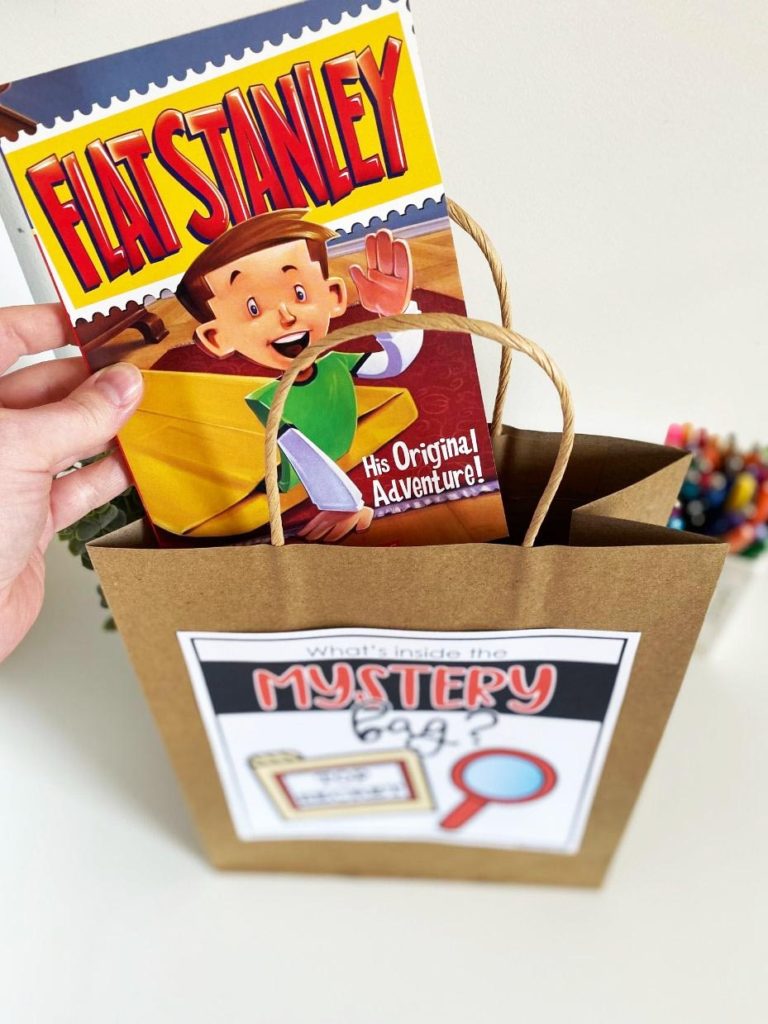 6. Put an activity in the mystery bag!
I like doing this for our writing crafts. I put the example of the craft and supplies in a bag for students to pull out to see what fun activity we'll be doing that day!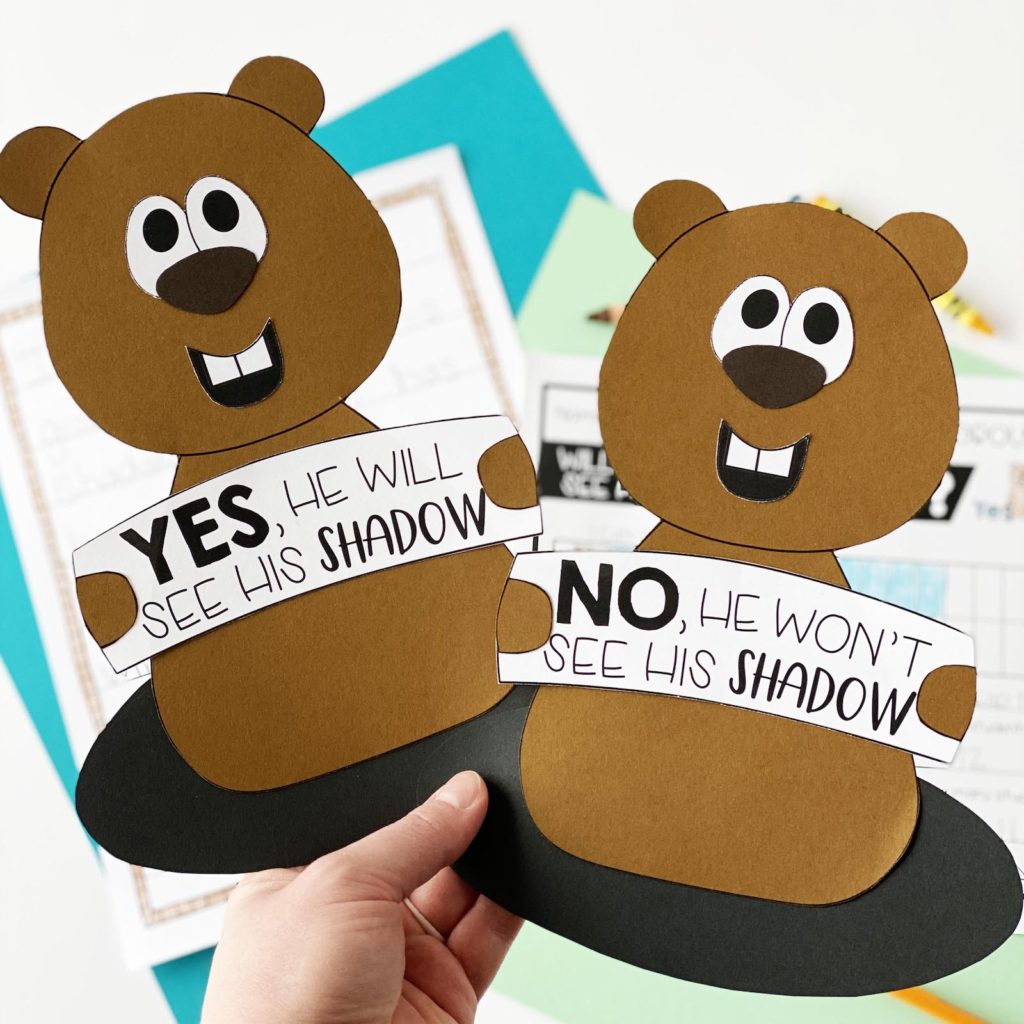 7. For letter review!
You can put an object or even multiple items in the bag that begin with a letter. I love doing this for digraphs! We had digraph friends that students would pull out each time we learned a new digraph. It's so much fun!
8. Put a case note in the bag to kickstart the lesson!
Students love solving cases. Turn a boring math warm up into a mission that students need to solve and you'll have instant engagement!
9. Put clues in the bag to lead up to a special learning experience!
For example, have students pull out these Virtual Field Trip clues to discover that you'll be going to the Coral Reef!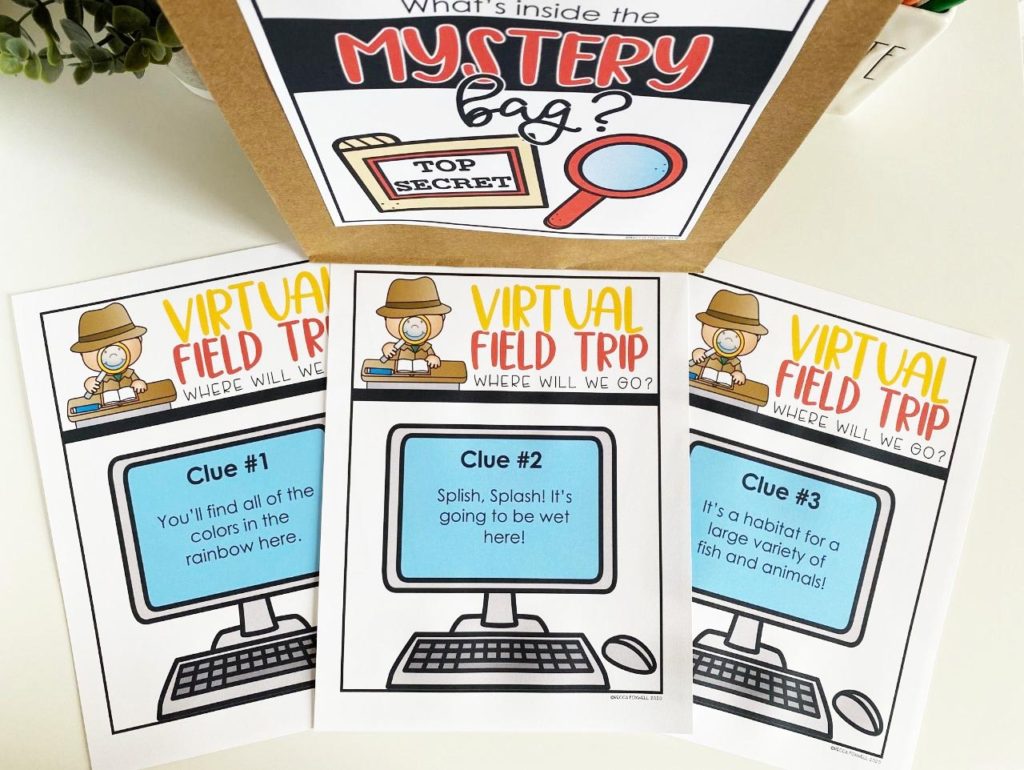 10. Introduce students to a new concept!
I loved doing this with when we learn about Frozen E, except I use a box for that. Mystery boxes work too! Bags are not more magical, they are just easier to store!
See, the possibilities are truly endless! You can use a mystery bag in SO many ways!
Get Your Mystery Bag FREEBIE!!
I'm so excited for you to try using the mystery bag with your students! Be sure to grab this free mystery bag tag and attach it to any bag: