Learning about penguins is always so much fun! With 8 different writing pages this Penguin Craft can easily be integrated into your penguin unit or can be used as an isolated lesson activity!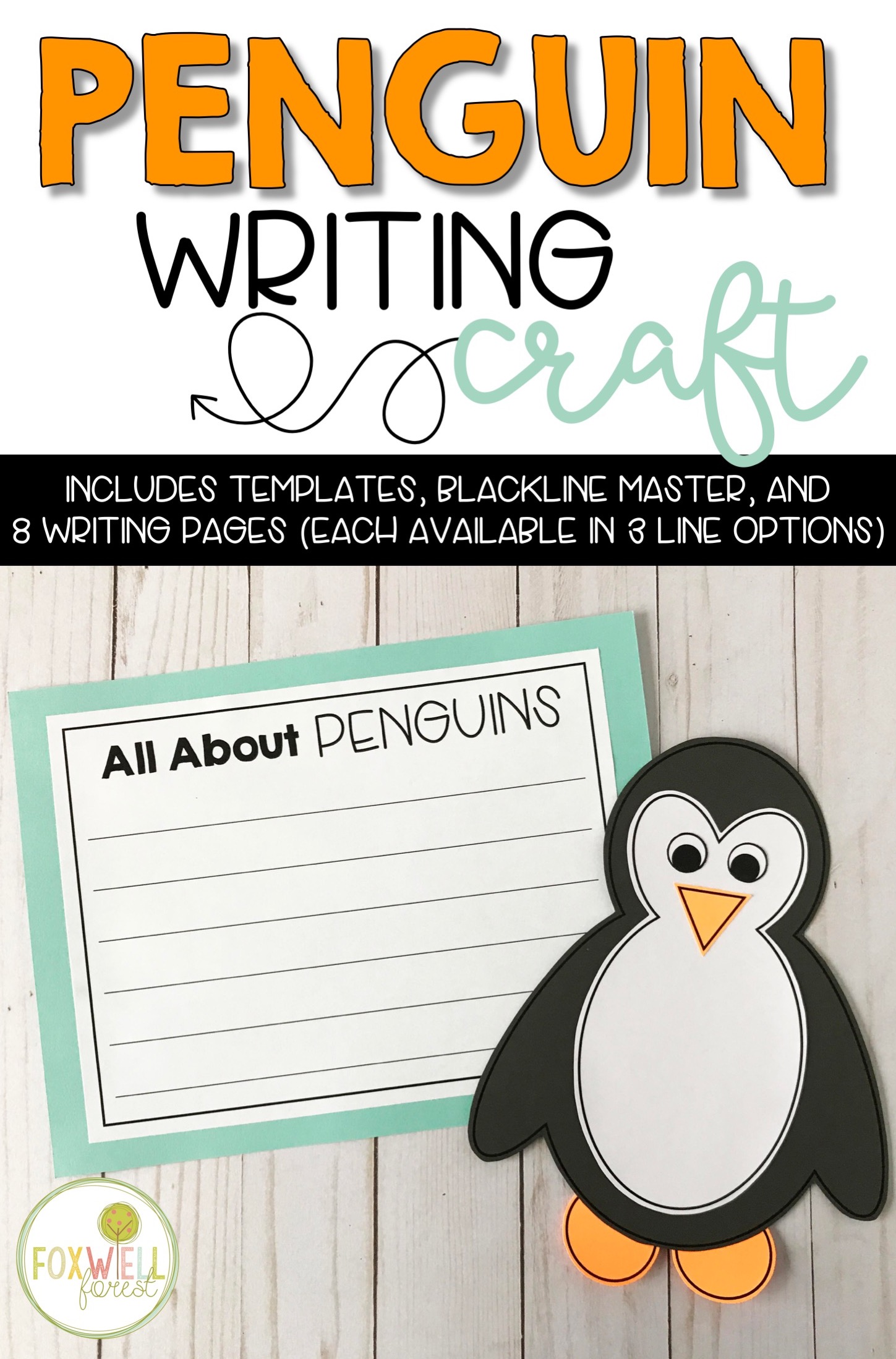 Before doing the penguin craft with your students, I highly recommend incorporating literature into your lesson! Depending on your lesson objectives you could use a fiction or non-fiction penguin book. Some great fiction Penguin books are: Flight School*, Tacky the Penguin*, Penguin Problems*, The Penguin Who Wanted to Fly*, Penguin Cha-Cha*, and Waddle! Waddle!*. Some great non-fiction Penguin books are: Nature's Wild: Penguins (Volume 5)*, National Geographic Kids: Hello, Penguin!*, and National Geographic Kids: Penguins*.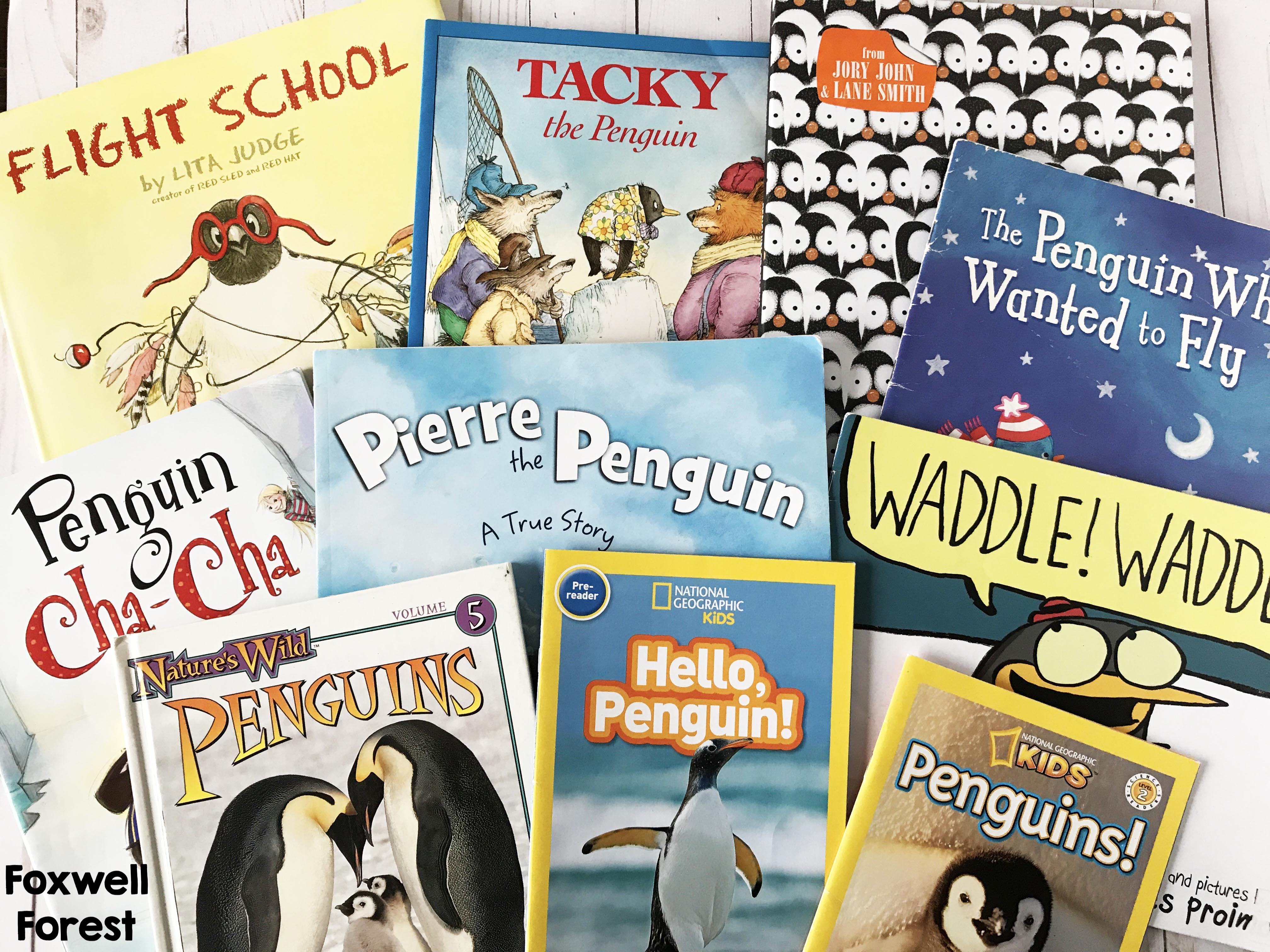 With 8 different writing pages to choose from it's easy to pair one with the book you choose! For example, you could use any of the non-fiction books with the "All About Penguins" writing page. You could use Flight School or The Penguin Who Wanted to Fly with the "If penguins could fly…" writing page.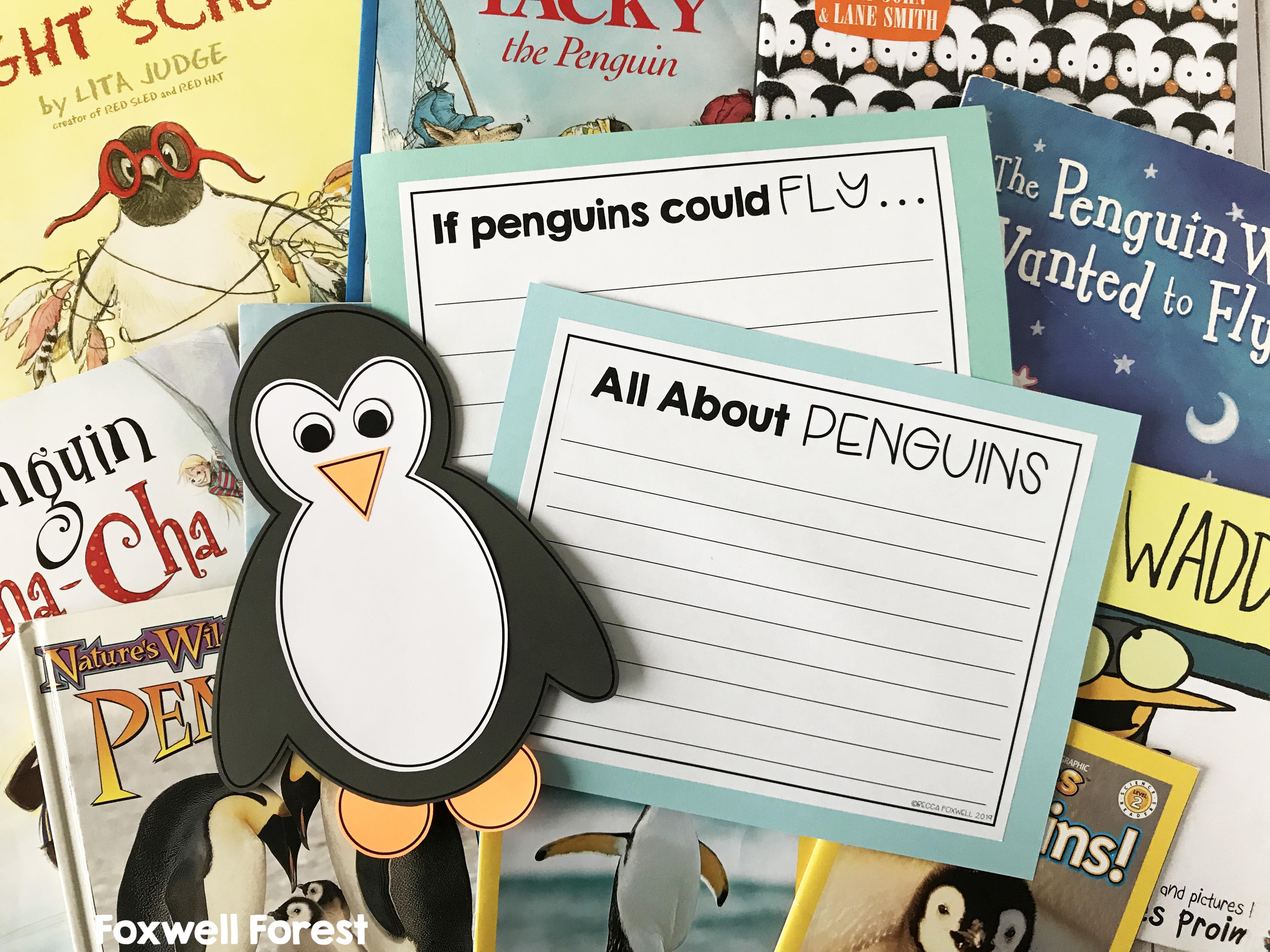 The resource comes with instructions on how to prep and make the craft, templates for the craft, a blackline master, and 8 writing pages (and each page comes in 3 line options.)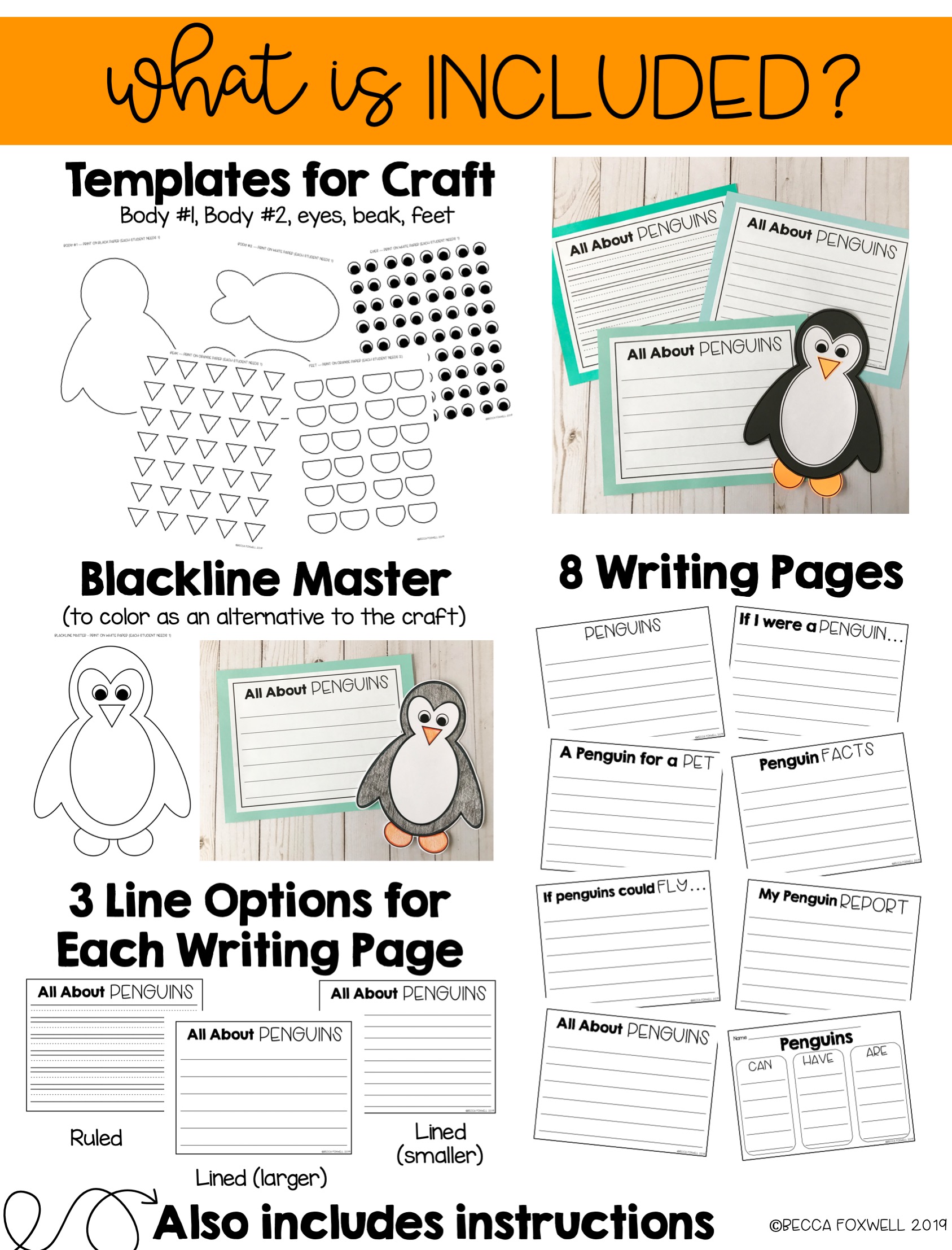 I like having options, so you can choose between using the craft templates or blackline master. The templates allow students to create the craft from different colored paper, which always turns out so cute! It's fun to see how each of their penguins have a different personality even when they are using the same pieces! However, if you're short on time the blackline master works great to have the students color.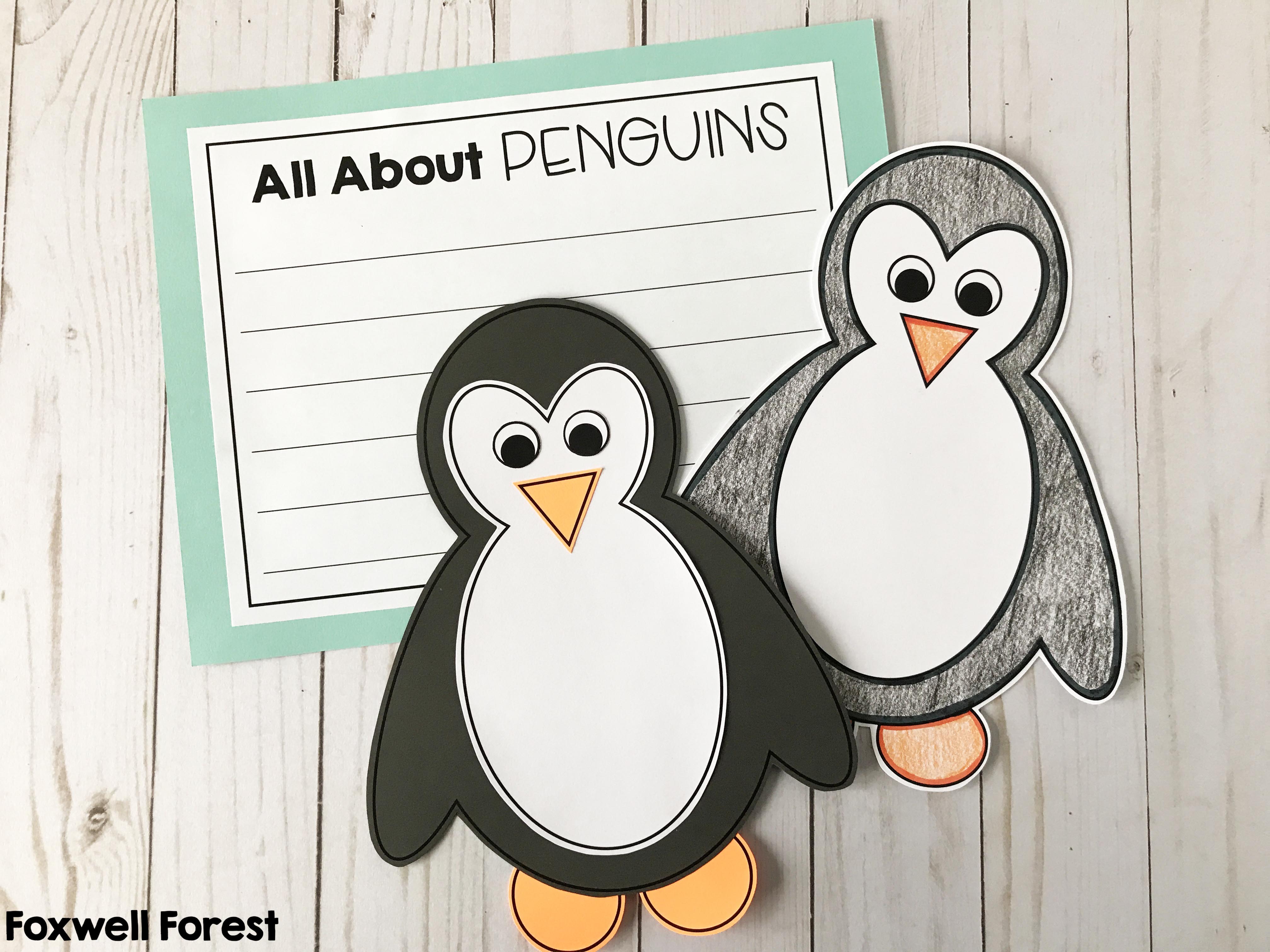 Learning about these flightless birds is always a blast! Your kids will have so much fun making their own adorable penguin when you add this penguin craft into your writing plans. The fact that it also makes an adorable bulletin board or hallway display is a win-win!
Grab this Penguin Craft resource in my TPT store (click HERE or on the image below.) It is on sale for 50% off for the first 24 hours–it will never be discounted this much again (sale ends 11pm EST on 1-13-18.)
If you're looking for other crafts to integrate into your lessons, check out my other crafts HERE!
*This post contains Amazon affiliate links, which means that if you make a purchase through them I will receive a small commission at no extra charge to you.