Do you need engaging writing resources for your students, but struggle to find the time to come up with them? I completely understand! Which is why I've put together 10 January Writing Prompts & Class Book Covers that are low prep and that you can use in a variety of ways! They can be used for writing centers, morning work, a writing mini lesson, or as a writing response to a read aloud!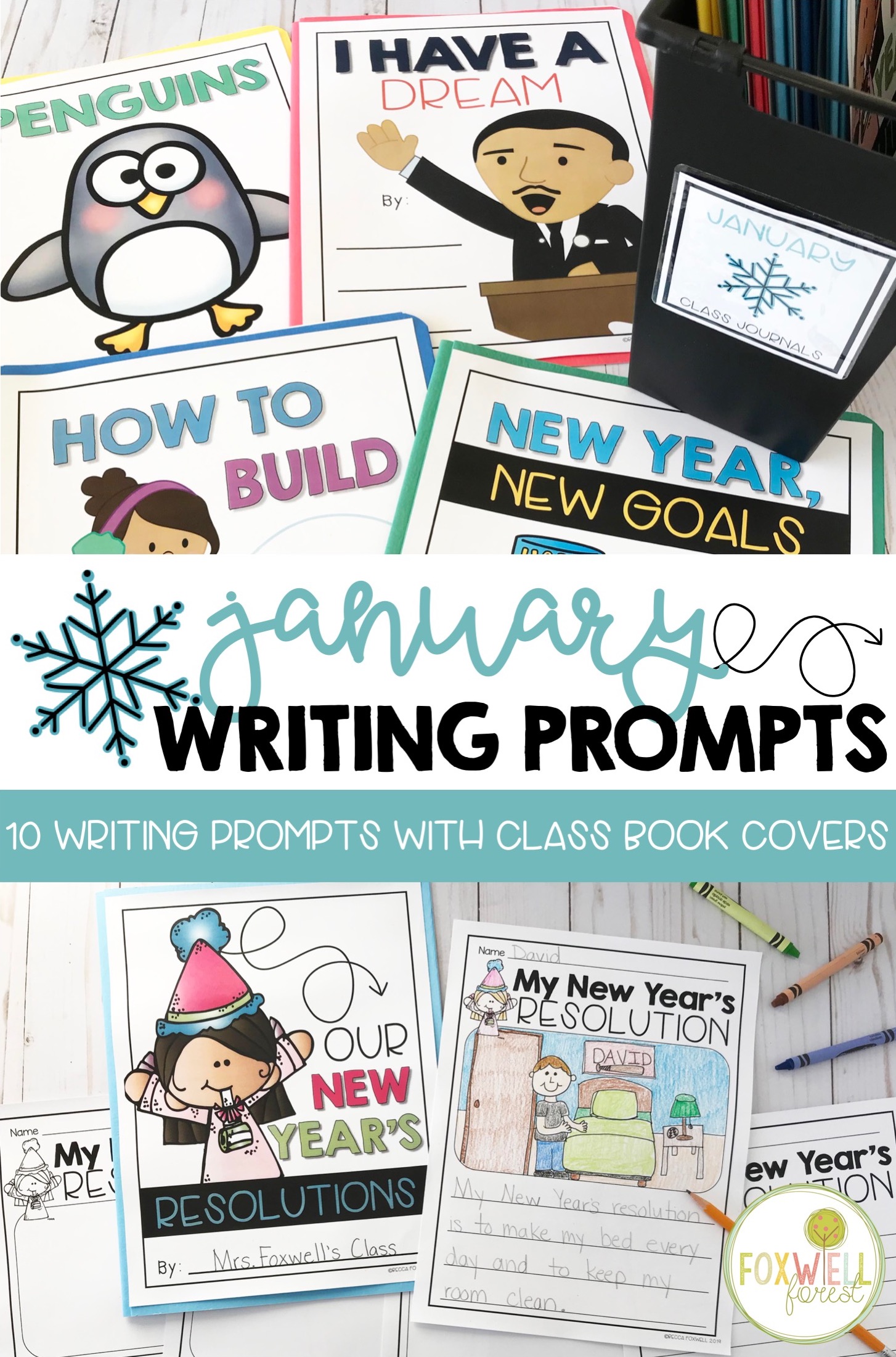 The 10 January Writing Prompts included are:
Winter Break
My New Year's Resolution
New Year, New Goals
Snow Day Fun
Wintertime
How to Build a Snowman
If I Lived in a Snow Globe
Penguins
Polar Bears
I Have a Dream (Martin Luther King Jr.)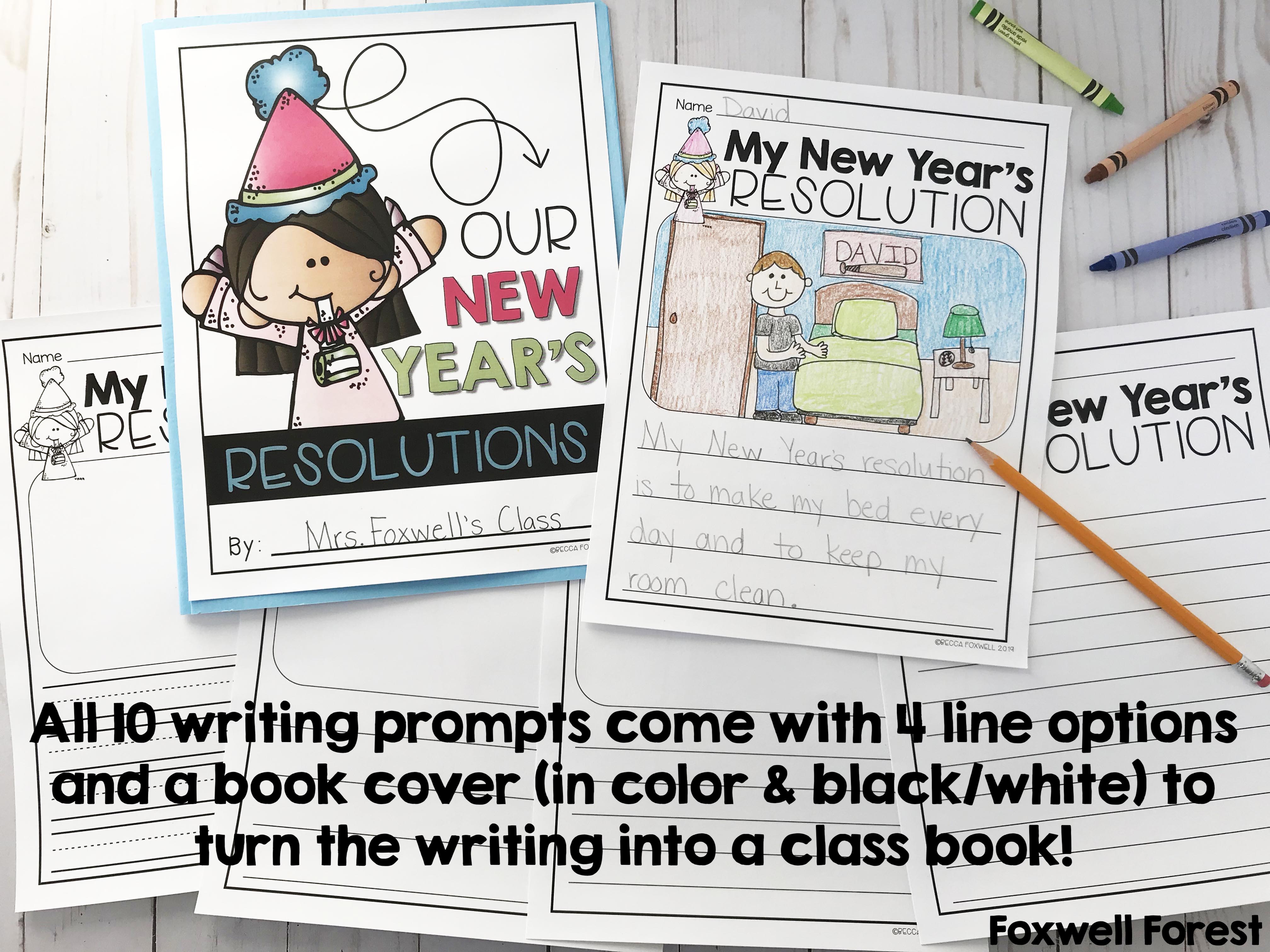 Each writing prompt comes with 4 line options and a book cover so that you can turn your students' writing into a class book! Students LOVE getting to read each other's writing and turning their writing into a book affirms that they are real authors and illustrators! Library Bin Labels are included so that you can add the finished books right into your classroom library!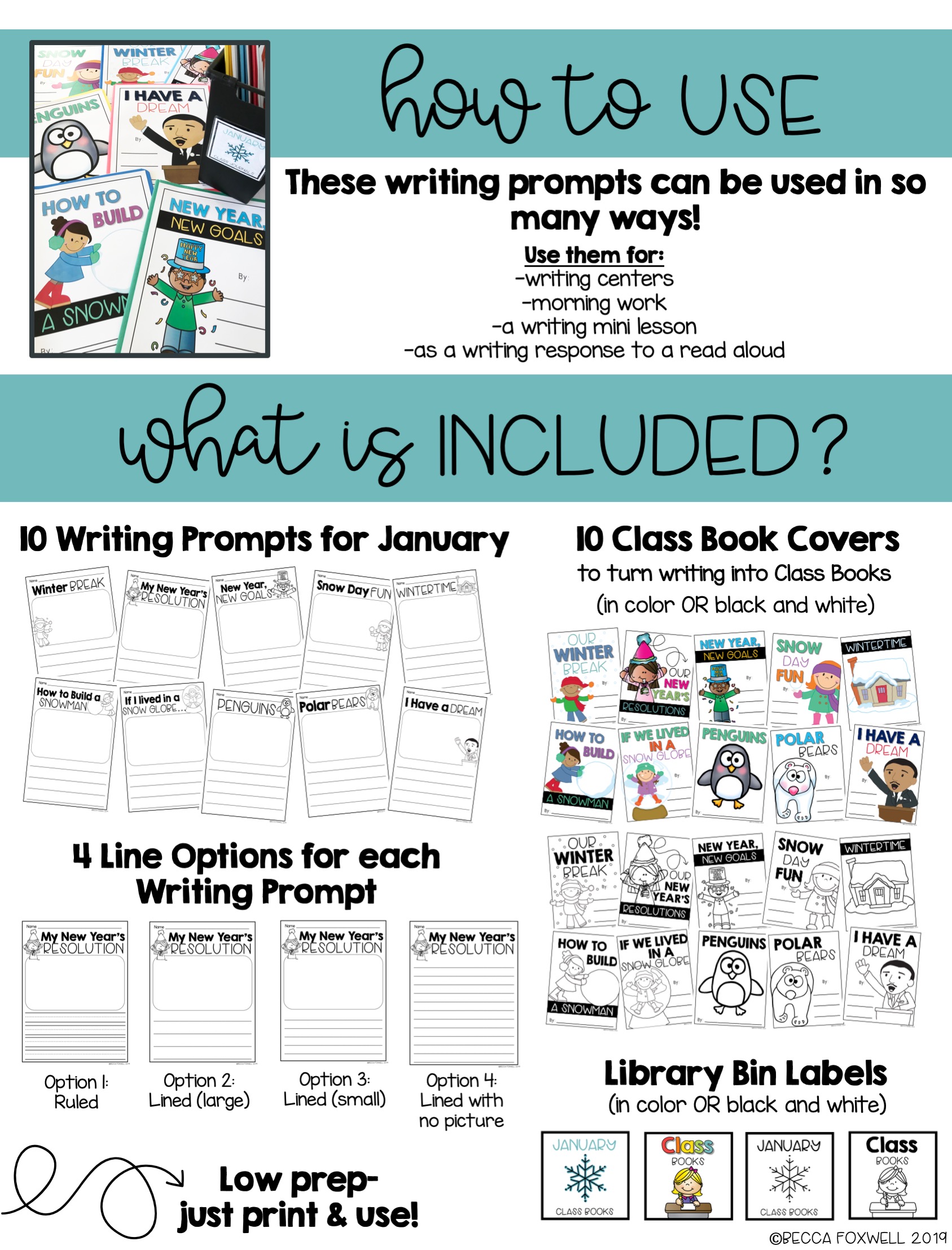 Grab this January Writing Prompts & Class Book Covers resource in my TPT store (click HERE or on the image below.)
OR you can SAVE BIG and get your students writing all year long with this Writing Prompts & Class Book Covers GROWING BUNDLE!! If you bought each of these units individually it would cost $60, but I've discounted them for 25% off in a bundle for $45.
Grab it now and you'll be getting a full year of engaging writing prompts and class book covers for your students! (January is currently available and the other month's units will be uploaded by the date listed.)
Happy Writing!