It is so important to take time to celebrate students, whether you've been teaching in person, virtually, or hybrid! One of my favorite end of the year traditions is to hand out End Of The Year Awards to students! If you are not able to hand out your awards in person this year, I've put together some tips on how to use end of the year awards digitally!
How To Use End Of The Year Awards Digitally
The end of the year is a crazy time! I know how much you have on your to-do list! There aren't enough colorful flair pens to check off all of the things that need to be done before the last day of school!
I'm all about working smarter, not harder so these four tips will make it so easy for you to put together your digital end of the year awards celebration for you kids!
Step #1: Send Out The End Of The Year Awards Ceremony Invitation
First, you will need to decide what day you are going to have your end of the year awards ceremony. I always liked doing ours on the last day of school, but anytime during the last week or so of school works too. You can use the editable end of the year awards ceremony invitation to invite students and their families to the virtual ceremony.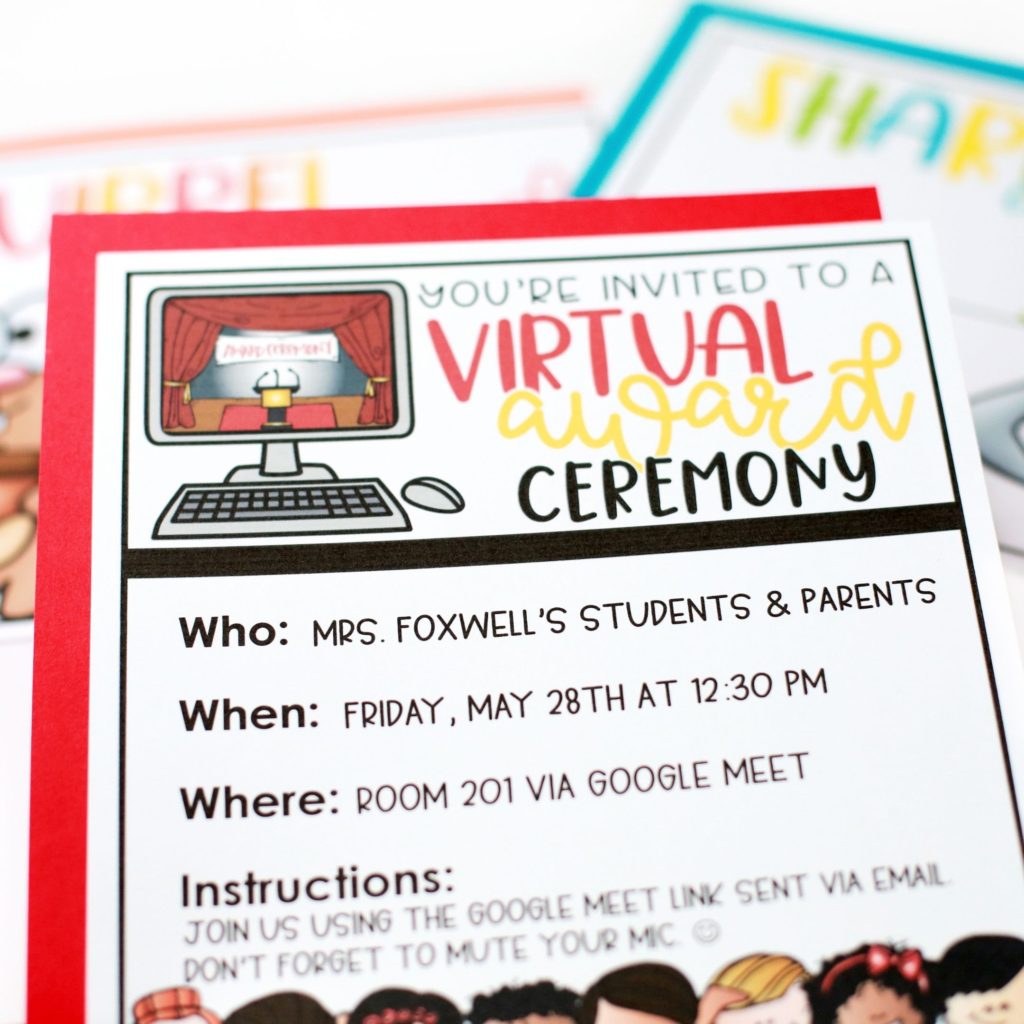 This invitation is also available for an in person ceremony for you to use when you're back in person! And the invitations can be sent digitally or printed out!
Step #2: Pick The Perfect Award For Each Student
After you've picked a ceremony date it's time to get your awards ready! Each child is wonderfully diverse and I think that it's important to celebrate our differences! My end of the year awards come with 32 different animal-themed awards, which makes it so easy for you to find a perfect award for each child! These awards focus on students' individual strengths and make every student feel special! During our award's ceremony, my first graders couldn't wait to see what animal award they would get!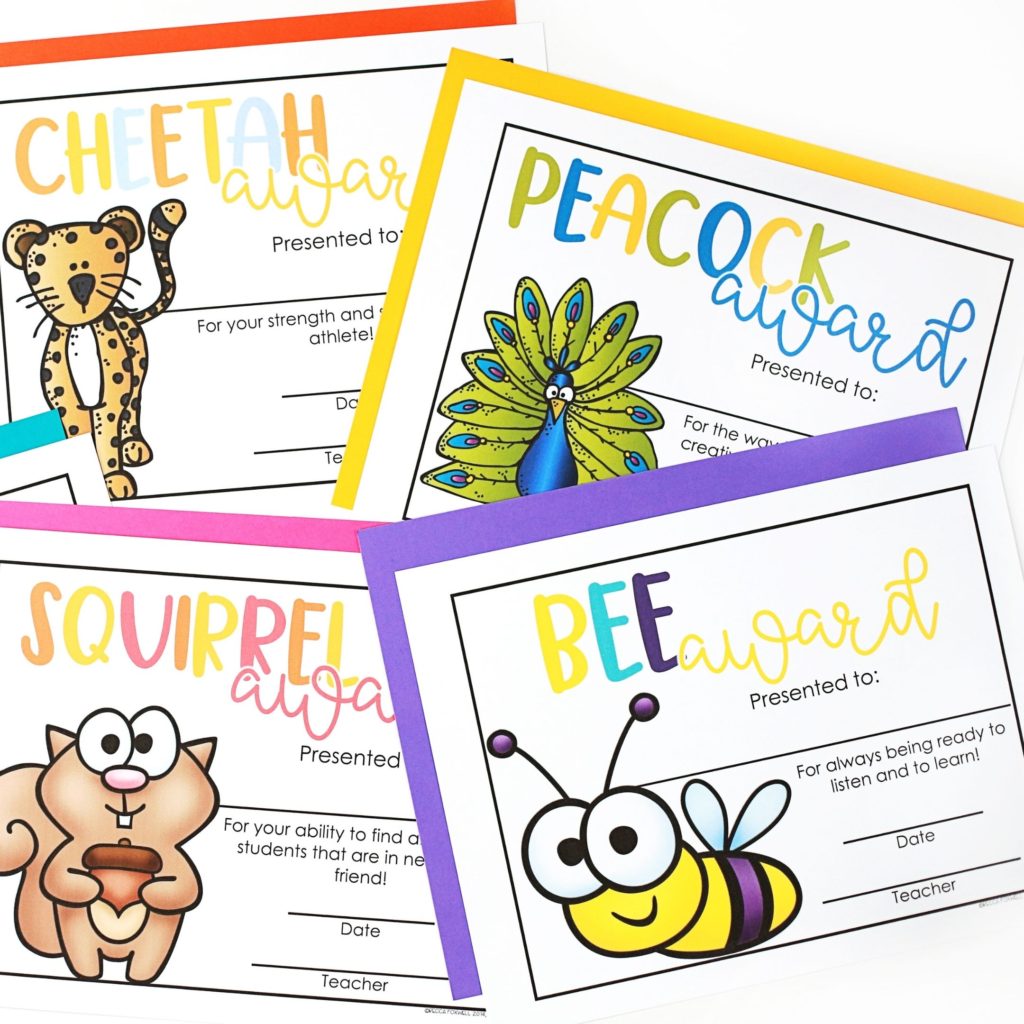 These awards are so easy to use! Not only can you type in each student's name, the date, and your name, but each description is also editable so that you can adapt it as needed!
There is also an award assignment list that makes it so easy to assign and find the perfect award for each student!
Step #3: Make A Slideshow And Share Your Screen During The Ceremony
For the virtual ceremony you can easily create a slideshow of the awards and share your screen with students and their families. I've included 4 welcome slide options in my End of Year Awards resource as well as instructions on how to make a slideshow in PowerPoint and in Google Slides™.
I've also written a recent blog post about how to throw a stress-free ceremony! It includes tips on what to do during the ceremony that can easily be applied to a virtual ceremony!
Step #4: Send The Awards Digitally & Mail A Printed Copy
While you can send the awards digitally to each student, I also recommend still printing out and mailing a hard copy of awards to students. Who doesn't love good mail? Plus, it will be something tangible that they can have from you, especially if families aren't able to print out the award at home.
The awards come in a color and black/white version so that you can pick the best option for you.
If you have a laminator handy, I like to laminate the awards for extra durability!
Celebrate Your Students With End Of The Year Awards!
I'm so excited for you to celebrate your students with these end of the year awards! Whether you're throwing a digital ceremony or an in-person celebration your students are going to feel so special when they get an award from you!
My Editable End Of The Year Awards resource has everything that you need to celebrate your students! You're going to love how easy they are to use and how much time it saves you!