Do you celebrate Martin Luther King Jr. by doing different meaningful activities in your elementary classroom? In the United States, Martin Luther King, Jr., Day is observed annually on the third Monday in January. The day commemorates the life and work of Dr. King; He was a Baptist minister and prominent leader in the American civil rights movement. Let's look at an easy Martin Luther King Jr. activity to add to your lesson plans this January.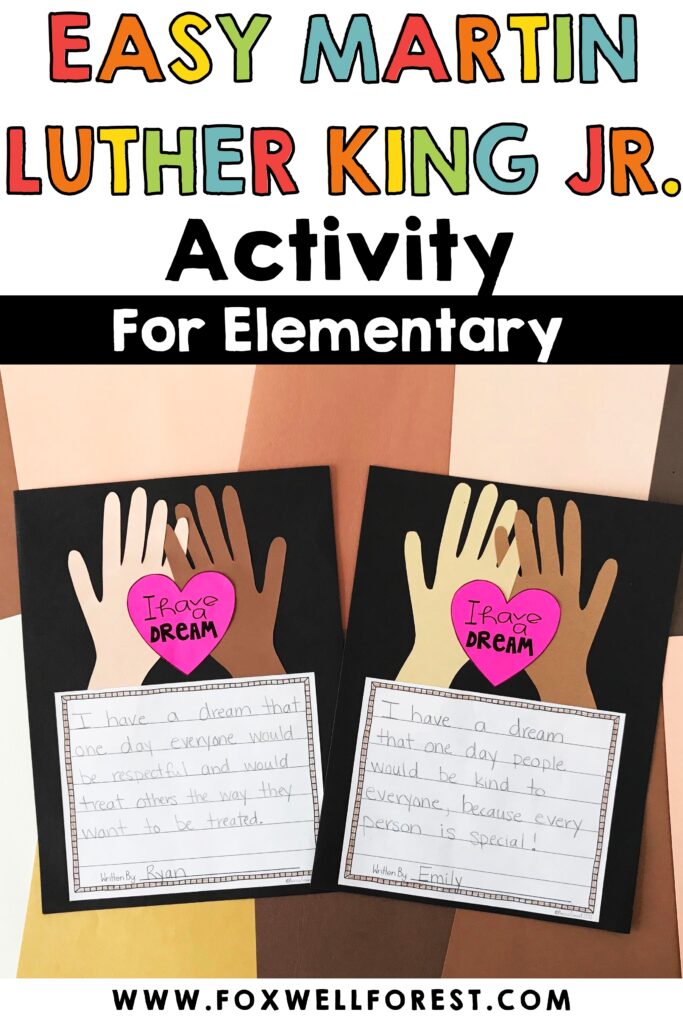 How Do You Celebrate MLK Day at School?
Dr. Martin Luther King, Jr. played a very important part in our nation's history. I truly believe he should be discussed and celebrated in schools everywhere. When I was in the classroom, I did my best to teach my primary students why he was so important. I always strived to make sure the material that I taught was easy for students to understand.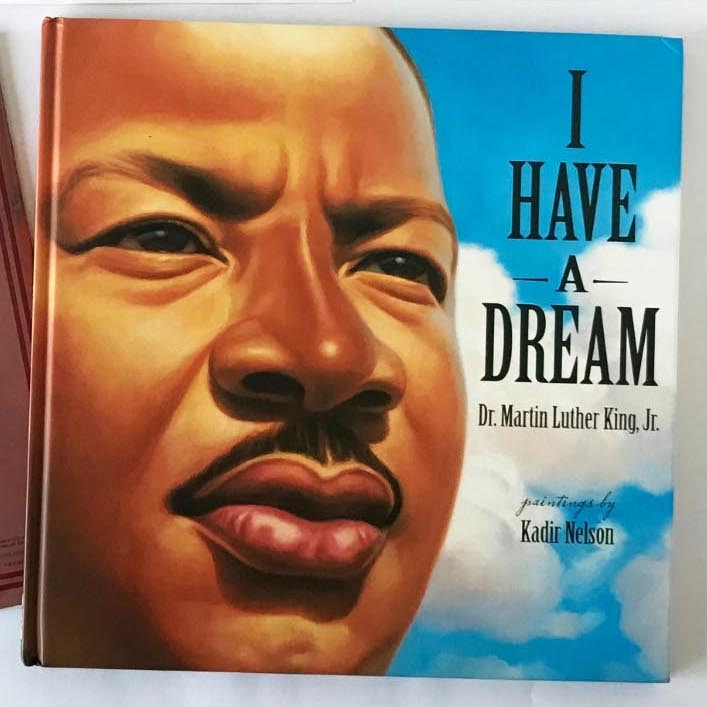 How Do You Make MLK Day Meaningful?
There are many ways that you can make MLK Day meaningful to your students. One way that I did this when I was teaching was by completing some fun and simple Martin Luther King Jr. activities with my elementary students. I made sure that the activities were engaging and fun for students while they were learning.
The first thing we did was read the books, "I Have a Dream" and "Martin's BIG Words". (Both of those books are affiliate links) After this, we discussed what we learned and created an anchor chart about Martin Luther King, Jr. This helped us learn about who MLK was and why he is so influential to our nation.
YOU CAN GRAB THE ANCHOR CHART HEADINGS FOR FREE RIGHT HERE!
EASY Martin Luther King Jr. Activities for Elementary
Finally, we created this I Have a Dream Craft together. This Martin Luther King Jr. activity is a great way for students to make a connection and realize that they can make a difference too by writing about their dreams! There are a few different writing options for this activity included so it can be differentiated very easily, if needed.
When the writing was complete, then my students would get to make their craft. To create the hands easily, I used one of my parent volunteers to die cut them ahead of time using my Take-Home Volunteer Helping Hands Organization System. These looked great on the hallway bulletin board for the month of January!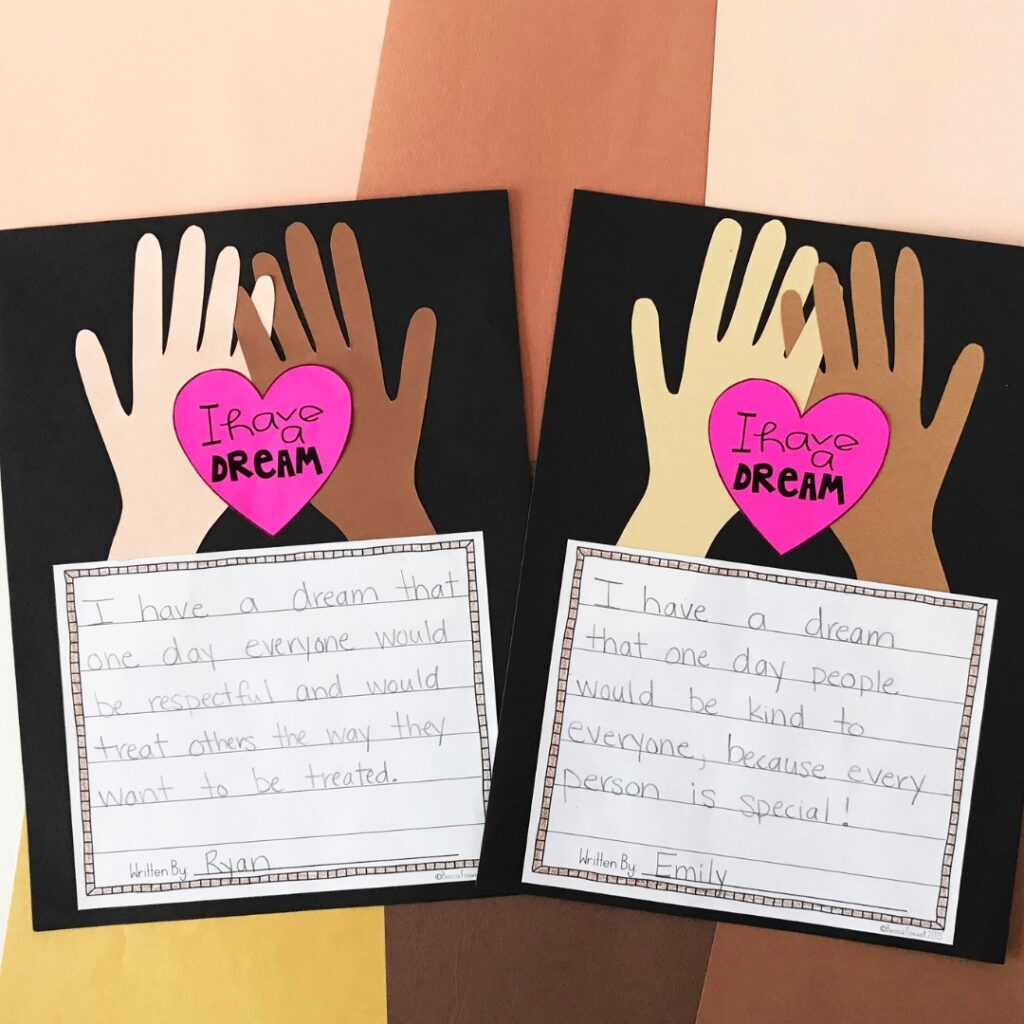 If you want more crafts like this to use throughout the school year, I have an entire CRAFTS BUNDLE! It has 13 different holiday craft options to use during the year!
NEED MORE WRITING IDEAS FOR THE MONTH OF JANUARY?
What types of Martin Luther King, Jr. activities do you do with your elementary students?