Teachers are so busy! It's time to work SMARTER not HARDER by having a SIMPLE system in place! It's time to take the STRESS out of of parent communication for teachers. Today, I'm sharing the systems I used in my classroom for parent communication. They are effective and easy to use. In addition, they kept me organized to communicate effectively with families throughout the school year.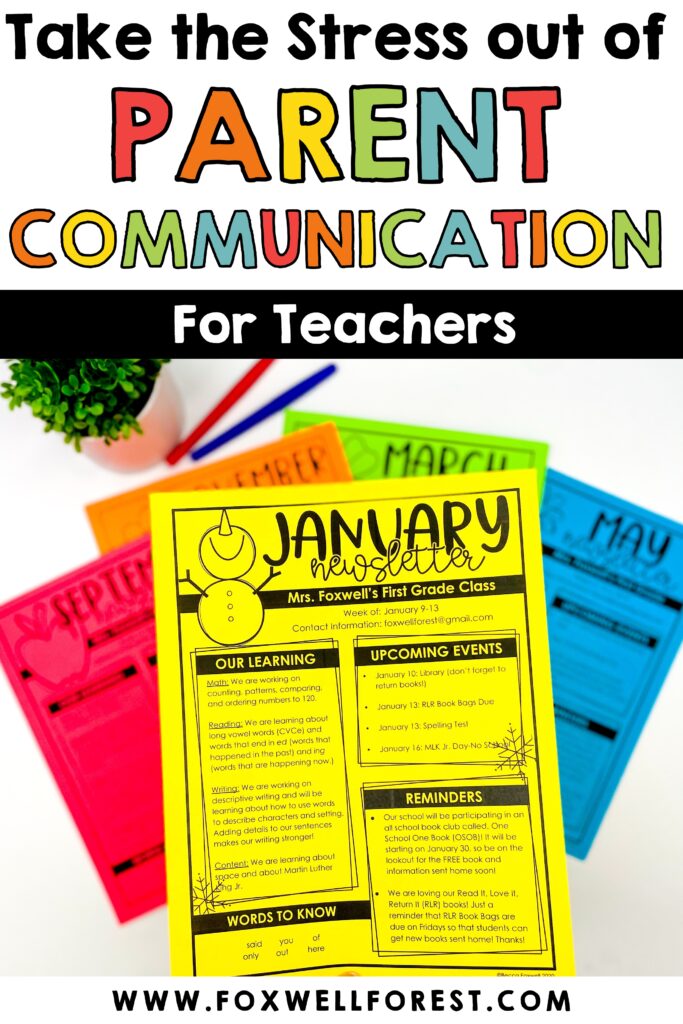 Tips for Parent Communication for Teachers
I believe that relationships are the cornerstone of an effective classroom. It is important to partner with parents for student success, especially in the primary grades. Remember that no one likes to hear only the hard things. Let your parents know about the good things that their children do also by making your communication POSITIVE! You can read about 3 tips for GREAT parent communication HERE!
Save Time on Parent Communication
My number one tip for saving time on parent communication is using editable resources like the ones found in this PARENT COMMUNICATION BUNDLE. It makes it simple for you to communicate with parents and guardians about their child's learning. Below, I've listed everything that's included in the bundle. Check out the reasons why each of these items will save you time and stress communicating with parents as the teacher.
Parent Communication Notes and Letters
Have you ever needed to send a note home quickly to families about an event? These editable Parent Letters & Notes Templates make it very easy for you to keep families updated! It makes it so nice to go in and change what you want for each week or month. Just grab what you need depending on the activity that is happening in your classroom! It makes it so easy to communicate with families about things like field trips, the 100th day of school, book orders, student login information and more! These are a huge time-saver! It is part of the Parent Communication Bundle or you can grab it separately.
Editable Calendars to Send Home to Parents
These Editable Calendars are easy to use and will save you a ton of time! They make it a breeze to communicate important dates with families. Plus, they are updated each school year with the new date! These monthly calendars can be printed or even sent home digitally. They come in both a 5 and 7 day option. I liked sending monthly calendars home for upcoming classroom dates, but I've seen some teachers use them for their own personal calendar, homework calendar, or even as a behavior calendar. They are also part of the larger Parent Communication Bundle or if you just need the calendars, you can grab them HERE.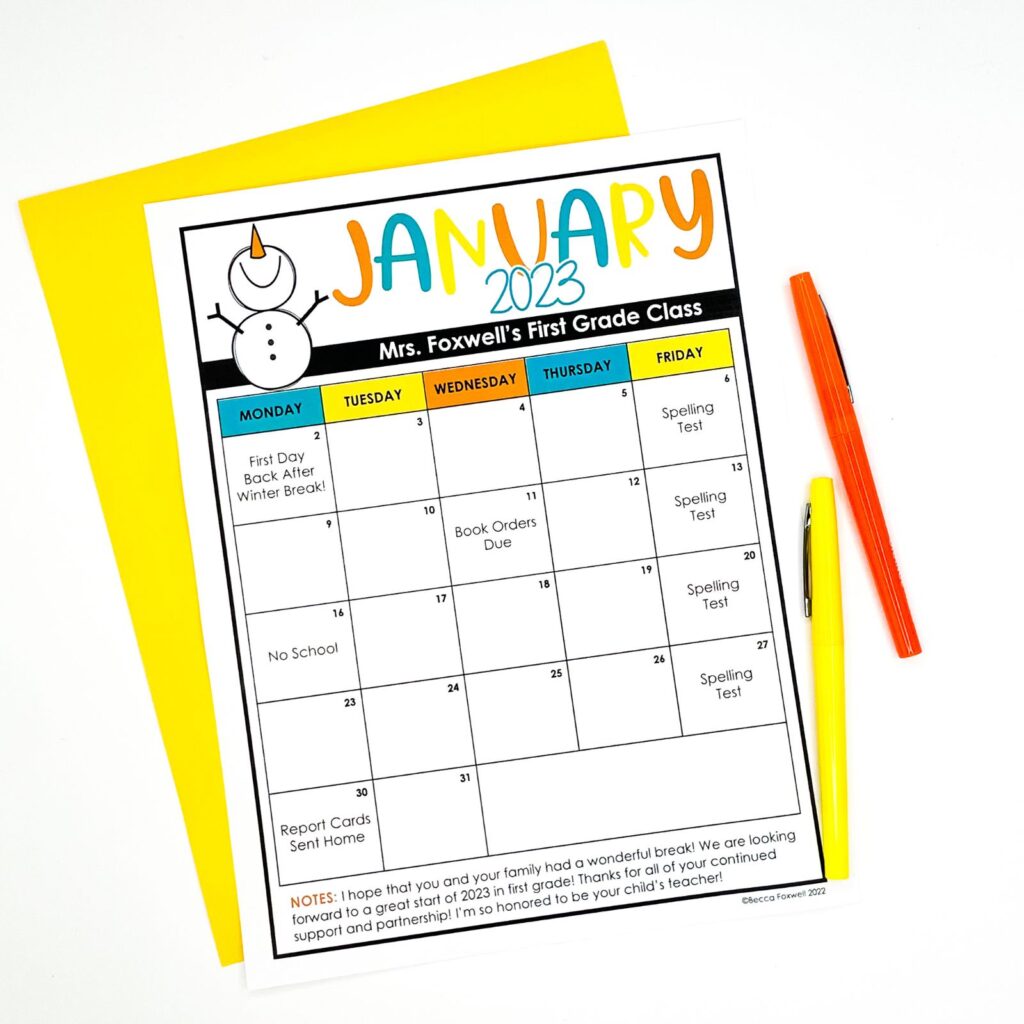 Class Newsletters
Family Communication is so important! A newsletter is a great way to keep families updated on the happenings in the classroom. This Editable Newsletter Templates in the Parent Communication Bundle will make it SO easy for you to keep the communication going! Simply fill in your information and send out your newsletters all year long! The format is all done for you, so all you need to do is put in your information! Having this template already complete is a HUGE time saver! I liked to send mine digitally to parents, but you can also print them on colored paper and send it home at the beginning of the month.
Parent Communication Log for Teachers
With so many families to keep in touch with, having a Parent Communication Log helps you stay organized! It also comes in handy for keeping track of ongoing parent collaboration, as well as having data for meetings. I would keep this in a Parent Communication Binder right by my desk for easy access. It makes it so easy to then document when you send a quick note, email or make a phone call home! Don't forget to make POSITIVE phone calls home too! You would be surprised what that does for building trust and relationships with your families!
What systems do you have in place for stress-free and positive parent communication?