Winter Crafts for First Graders
When winter hits I always loved pulling out some fun, hands-on learning activities for my first graders! This fun and easy snowman craft will help get your students motivated and engaged during one of the longest and often hardest months of the school year. That's why you're going to love using my all-time favorite snowman craft for first graders! It's simple to do, and so easily connects to reading and writing standards as well!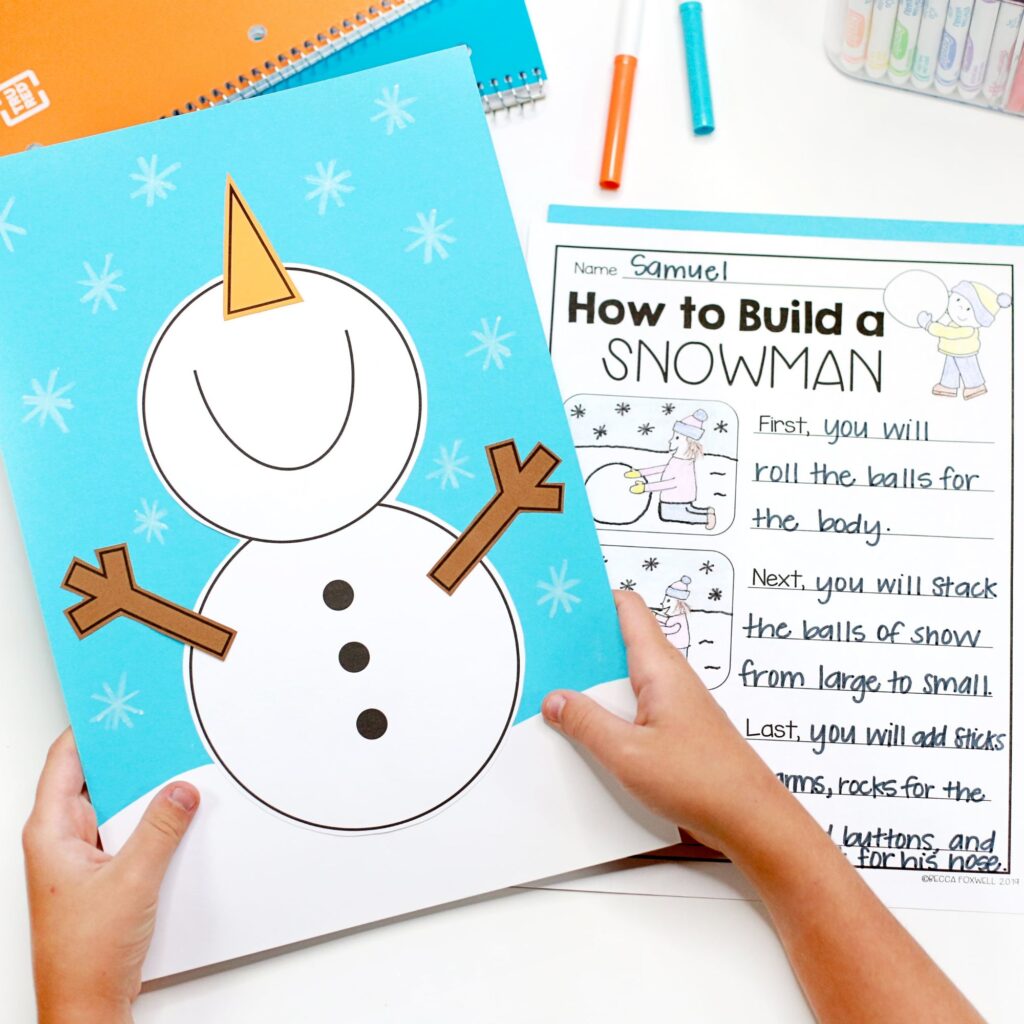 Children's Books about Snow
I've always enjoyed teaching about winter topics when in the classroom (and enjoy it now at home with my boys too!) It's always fun to build background knowledge and engage your students on the topic first before introducing the craft or activity by reading some fun books about snow.
Here are some of my favorite snowman books to use:
*This post contains Amazon affiliate links, which means that if you make a purchase through them I will receive a small commission at no extra charge to you.
Snowman Writing
Winter is the perfect time to incorporate some snowman fun into your how to writing lessons using the Snowman Writing Craft! After reading some books about snow and snowmen, your students should hopefully have a better understanding of the actual steps needed to build a snowman. They can use personal experiences as well as you could discuss the steps together on the SMARTboard or using an anchor chart. This becomes the perfect "How to" writing activity!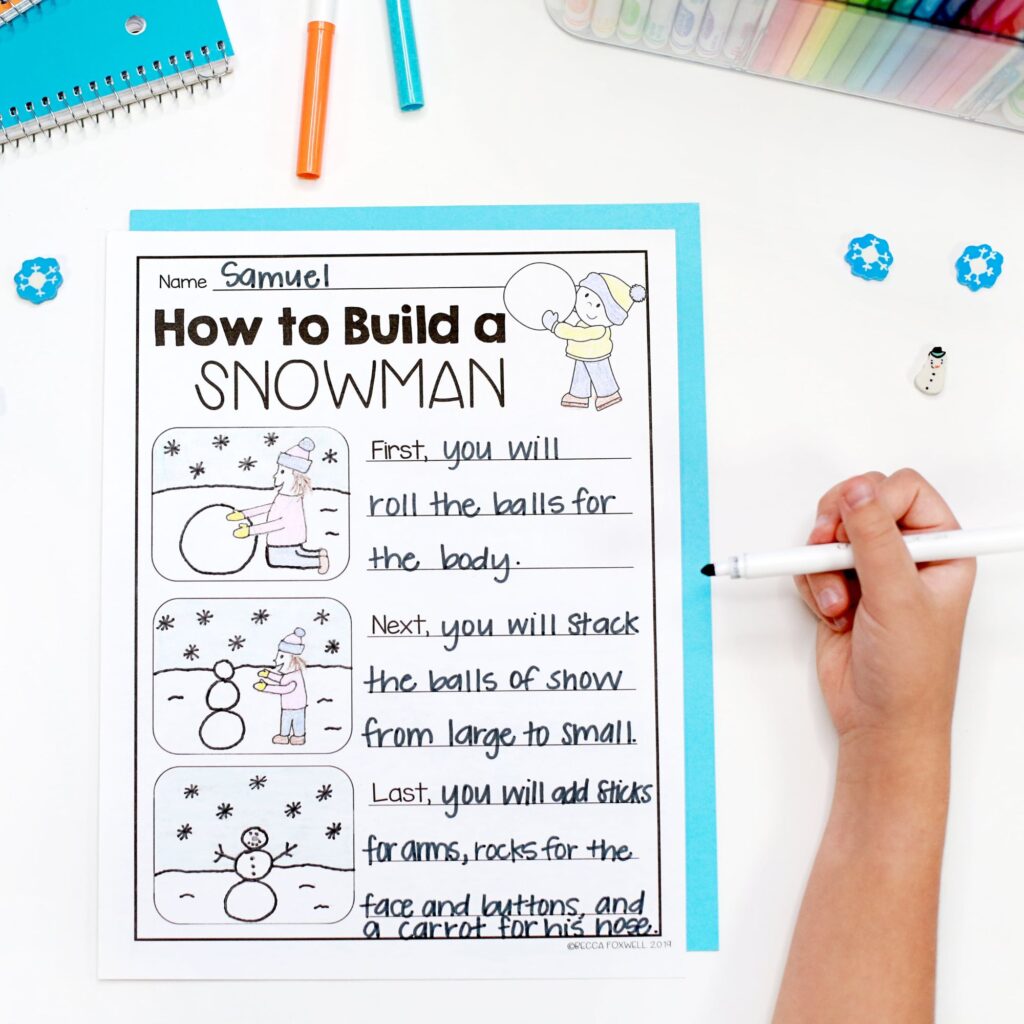 Differentiated Writing Options
We all know that you typically have a variety of different levels of writers in your classroom. There are so many ways to differentiate the writing for this snowman activity. I've included lots of different writing paper options to make this so easy for you to do! You can differentiate by using the ruled, lined with a drawing box or lined with no drawing box paper. You can also give some students the option included that has sequence words already on it (first, next, last) or the option without any sequence words.
If you don't want to do a how-to writing piece with your students, try one of the other five writing topics about snowmen that can also be used with the craft:
How To Catch A Snowman
If I were a snowman..
Snowmen at Night
My Snowman
Snowman are…
Snowman Craft for First Graders
Finally, after the writing portion is complete, you can let students make their fun snowman craft! Do you want to build a snowman?! (I'm totally singing that song as I type!) Your students will love getting to "build" their own snowman by putting their craft together! These crafts make an adorable bulletin board or display during the winter months! The templates for the snowman craft allow students to create the craft from different colored paper! I personally love doing these!
If you want, you can also have some of the pieces precut by sending them home with a take-home parent volunteer to cut out by using my Helping Hands system. This saves SO much time and parents who aren't able to come into the classroom to volunteer love being able to help out at home! I usually like to save a least one thing for students to cut out, like the snowman's body. Have students grab a white crayon at the end and draw some snow on their paper to make it unique! How adorable is this snowman writing craft?! I'm so excited for you and your students to use it!
Now I'm ready for some snow after looking at this cute snowman craft for first graders!
How about you?!